College of Health Professions
Girmay Ber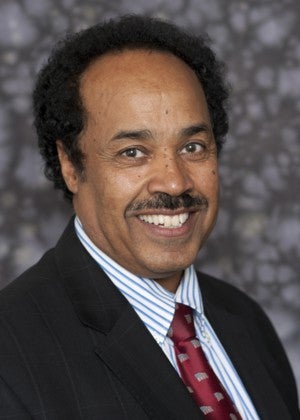 hie, PhD, MSW, MSIS
Professor and Program Director of Health Informatics
Gullickson Hall 107
Phone: 304-696-2718
Email: berhie@marshall.edu
Girmay Berhie, Ph.D., MSW, MS-IS, is a tenured professor and the director of the Health Informatics Department at Marshall University.  Dr. Berhie received his Ph.D. in public policy and administration with a concentration in research methodology. He received his master's of social work from Saint Louis University. Additionally Dr. Berhie has a master's of science in information systems from Marshall University and took several courses such as biostatistics, principles of epidemiology, intermediate-biostatistics, regression analysis in public health research, applied multivariate methods courses from the John Hopkins University, School of Hygiene and Public Health: Graduate Program in Epidemiology, Baltimore, Maryland.  Berhie also specializes and lectures in the following areas: global health, program planning and evaluation, biostatistics, public health research, health service research, hospital information systems, health informatics and electronic health records (EHR). Currently, as chair of the department of Health Informatics Advisory Group, he is directing his efforts towards the development of a first of its kind "West Virginia Health Informatics Innovation Center: The Center of Excellence in Health Innovation." Berhie was the former Director of West Virginia Statistical Center and presently owns and is chair and CEO of "Sheba International, Inc.," a consulting firm that conducts innovative research, evaluation, grant development, IT services and web development. Dr. Berhie was a consultant and evaluator for Bluefield College Minority Health Institute on the development of proposal entitled "Establishing Exploratory NCMHD Research Centers of Excellence" and Project EXPORT Center of Excellence, funded by the National Center on Minority Health Disparities/National Institutes of Health (NIH)/NCMHD. In the fall 2012, Dr. Berhie co-authored a book titled, "The multi-dimensional developmental evaluation model: a conceptual schema for evaluating developmental programs." Dr. Berhie's research interests include quality improvement in the health care system, eHealth technology applications, health information systems interoperability and health information exchange. A list of Dr. Berhie's research and grants can be found below.
Research & Grants
National Initiatives Model: As a former Director of West Virginia Statistical Center (WVSAC) he has successfully written and was awarded grant funding from the National Institute of Justice and National Institute of Health. He has served as Principal Investigator and Project Researcher and Evaluator for numerous other grant supported programs. In 1992, Berhie assisted in the development of a Title IV-E training grant that is still operational today at Marshall University.
Global Initiative Model: As an executive director of the non-profit organization, "International Medical & Academic Alliance (IMAA)," Berhie serves as active supporter of a "T team" for the Summit International Health Clinic (SIC) in Addis Ababa, Ethiopia. In January 2009, the IMAA developed a partnership with the Florida Hospital Corporation.  Berhie applied to US-AID program for $3.5 million for the expansion of the Summit International Clinic into a specialized hospital and this project expansion is still under development. Currently, he is working on the development of a partnership with Mekelle University, Ethiopia to foster an innovative research agenda, exchange of faculty and students, etc. He plans to assist like-minded people in attracting federal, state, and private funds and making research a potent arm for the Health Informatics Department, both in the U.S. and abroad.
---
Lewis College of Business (LCOB)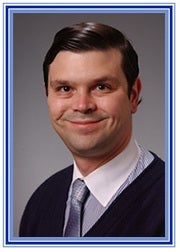 Alberto Coustasse-Hencke, Dr. PH, MPH, MD, MBA
Full Professor of HCA, COB
GC 337, South Charleston Campus
Phone: 304-746-1968
Email: coustassehen@marshall.edu
Alberto Coustasse: Curriculum Vitae
---
Anil Gurung
Associate Professor of MIS
Office: CH 411
Phone: 304-696-2688
Email: gurung@marshall.edu
---
Dale Shao, Ph.D., MBA, B.S.B.A.
Professor of MIS
Office: CH 418, LCOB
Phone: 304-696-2685
Email: shaod@marshall.edu
---
College of Information Technology and Engineering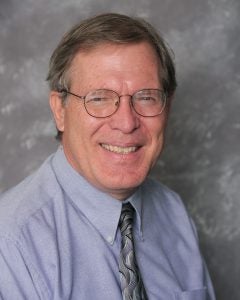 Eldon Larsen, PhD
Professor of EM, CITE
GC 329, South Charleston Campus
Phone: 304-746-2047
Email: larsen@marshall.edu
---
Husnu Narman, Ph.D.
Assistant Professor
Office: Weisberg Applied Engineering Complex – Room 3107
Phone: 304-696-5829
Email: narman@marshall.edu
---
Lu Liu, Ph.D.
Assistant Professor
Office: Weisberg Applied Engineering Complex – Room 3001
Phone: 304-696-6349
Email: liul@marshall.edu
---
Elias Majdalani, Ph.D.
Adjunct Professor
Office: Weisberg Applied Engineering Complex – Room 3108B
Phone: 304-696-
Email: majdalani@marshall.edu
---
Accelerated Master's Degree
Brian Morgan
Chair & Professor (Computer & Information Technology)
Office: ML 114
Phone: 304-696-6469
Email: brian.morgan@marshall.edu