Buskirk & Holderby Hall Residence Director

---
Hello,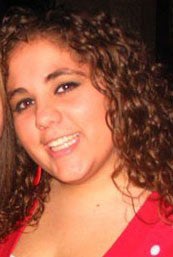 Welcome to Marshall University! My Name is Tiffany Hughes and I am the Residence Director (RD) for Holderby and Buskirk Halls. My staff and I are very excited about your arrival to Marshall! You will see several friendly faces when you arrive. Besides myself, you will meet the Assistant Residence Director (ARD), Chase Canterberry, and our amazing Resident Assistant (RA) staff which consists of 14 RAs.
We are here to make sure that you have a great experience while living on campus. The Holderby and Buskirk staff is a great group of people that I am sure you will get to meet. We are all here to help you, guide you, challenge you, and make sure that you have a safe and fun living environment during your new journey here at Marshall.
As a resident in the halls we know you will have many questions, so feel free to ask any of our staff members, or even stop by my office, which is located behind the front desk of Holderby Hall, or visit Chase, our ARD, behind the desk of Buskirk Hall.
Your time in college is sure to provide you incredible opportunities so don't forget to take advantage of them! We hope you will get involved in everything that there is to offer here at Marshall. We look forward to a great year!
Take Care and GO Herd!
Tiffany Hughes