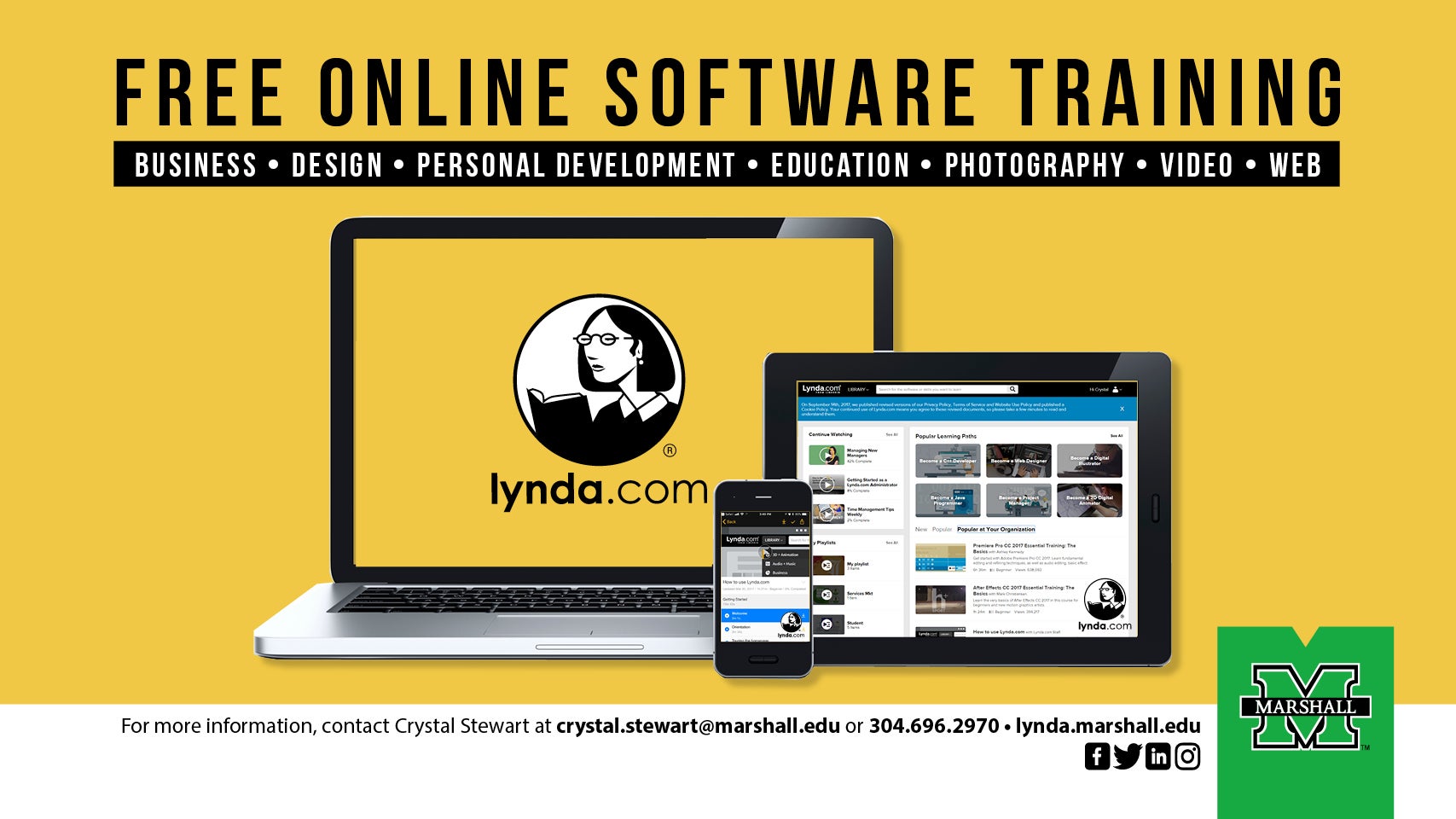 "One's destination is never a place, but a new way of seeing things" – Henry Miller
Being able to protect, capture, and manage your vacation is very important. Lynda Campus provides you an easy way to do just that! Learn how to use technology to help keep you safe, get the most out of the mobile photography revolution, and boost your productivity by crafting a personalized approach to time management.
Marshall University Information Technology's partnership with Lynda Campusprovides the opportunity for students, faculty, and staff to easily access in-depth training on these skills, as well as many others. Take advantage of this opportunity by checking out the related topics below:
To access Lynda.com training videos, please visit Lynda.marshall.edu and sign in using your MUNet Account username and password. Access is available both on and off-campus.
Benefits to using lynda.com include:
Unlimited access to courses on a wide variety of technologies and disciplines
Up-to-date content to keep skills current and learn new skills
New courses added each week
Tutorials taught by recognized industry experts
Access to instructors' exercise files to follow along as you learn
Closed captioning and searchable, time-coded transcripts
Beginner to advanced courses
Option to watch complete courses or bite-size videos as you need them
Need assistance?
Lynda.com System Requirements
Contact the IT Service Desk, located on the first floor in the Drinko Library, e-mail itservicedesk@marshall.edu or call 304-696-3200.