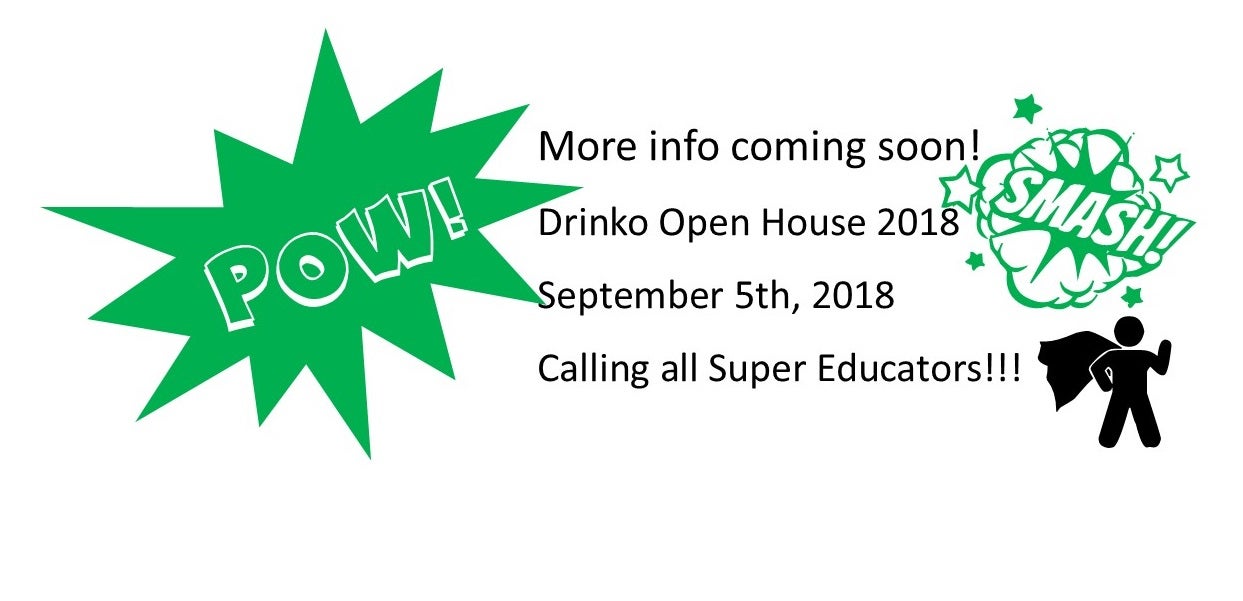 Visit all of the participating departments to collect stamps throughout the open house. For each stamp you collect, you will also receive a ticket to be entered to win door prizes. The more stations you visit, the more chances you will have to win! Drawings will happen at the top of every hour starting at 3:00 p.m.
1st Floor
Circulation Desk- Reserves / Scantron Test Grading
At the Drinko Circulation desk, you will find access to our Course Reserves and Scantron test grading.  Reserves & textbooks are available any time the desk is manned.  Test grading is available M-TH from 7:30am-11pm and Fridays until 6 pm.
For questions, contact us at:
DrinkoAccessServices@marshall.edu
304-696-2321
Textbook Loan 
University College provides the library with a large selection of textbooks from several MU courses, all available for 3-hour checkout from the Drinko Circulation Desk.  Textbooks are available for check out anytime the circulation desk is open.  See what we currently have, or request a purchase from our web page!
Amber Bentley, bentley@marshall.edu, 304-696-7039.
304-696-7039
www.marshall.edu/uc/textbook-loan-program/
Cabell Public Library
Cabell County Public Library lends you the world. All you need is a library card. Do you have one? If not we can make you a card right on-site today as long as you have a Marshall ID. We are here to show you the great things that you might not know about your library!
Cabell County Public Library, 455 9th Street, Huntington, WV 25701
304-528-5700
cabe.ent.sirsi.net/client/en_US/cabell/
Learning Commons
Located on the first floor of the Drinko Library and Information Center is the Learning Commons.  The Learning Commons is open to all to provide space to work, study, collaborate, relax or use any of the open computers or study room spaces available.
Library Instruction (DL 138)
We provide information literacy instruction for students. Information Literacy is the set of skills needed to find, retrieve, analyze, and use information.  You can find more information and schedule instruction for your classes using this link: http://libguides.marshall.edu/instruction. We also provide research assistance to students, faculty, and staff.
www.marshall.edu/library/services/ask.asp .
IT Service Desk
The Information Technology Service Desk provides the University community with technical support services on a variety of issues and platforms. Technical assistance is available in-person, on the telephone, or online via email and live chat. Some of the more common visits to the service desk include assistance with Username/Password issues, connecting to MU_WiFi, setting up email on mobile devices, and downloading software.
Chat, Email, Call, or Visit.
304-696-3200
Campus ID Office
The ID Office makes photo identification cards and badges for Marshall University students, faculty, and staff. The ID Office is required to verify the identity of any individual requesting a card with a valid, Government issued photo ID such as a driver's license or passport.  Full-time faculty or staff must present I.D. authorization documents from Human Resource Services.  Be sure to ask about Herd Points, our campus debit spending plan (discounts are offered at some campus locations).
304-696-MUID
2nd Floor
InterLibrary Loan (DL 203)
IDS specializes in delivering information through three services.  EZBorrow is quick and easy, giving you access to materials from 50+ libraries delivered to us within a week.  ILL extends our reach, giving us access to harder to find materials and articles.  Document Delivery puts your materials in your campus mailbox without you leaving your office.
304-696-4011
www.marshall.edu/library/services/ids.asp
Writing Center
Research consultations are individually scheduled, one-on-one research sessions where students work with a research librarian for ½ or 1 hour.  You can schedule a research consultation using the Writing Center's link at https://marshall.mywconline.com/.
Ron Titus, titus@marshall.edu, 304-696-6575.
Instructional Design Center
With two locations to suit your needs, the Design Centers offer professional development for faculty developing course content for online, hybrid, or face-to-face courses. Instructional Designers also assist with educational technology, such as Collaborate Ultra virtual classroom, lecture capture, streaming media, and the e-course development process. No matter your level of Blackboard experience, the instructional designers are happy to work beside you as a teammate to help you meet your instructional goals.
Huntington – DL 235
South Charleston – GC 321
Kristen Huff, kristen.huff@marshall.edu, 304-696-3192
Paula Kaplan, kaplanp@marshall.edu, 304-746-1948
3rd Floor
Information Technology
IT Staff will be available to give an overview of our services including myMU and the MUMobile app.
MyMU provides users with a fast user experience on a platform that is mobile-friendly and includes responsive design.  MyMU integrates with other applications and services from within the myMU portal, such as Blackboard and LyndaCampus.  In addition, users experience improved access to calendars for employee and student accounts as well as university event calendars.
MUMobile provides access to the latest news and information from Marshall University, and delivers it to your hands through your mobile device. Use MUMobile to search the campus phone directory, locate buildings on campus, view available courses, keep up with the latest sports scores, and get access to all the events happening on campus.
Crystal Stewart, crystal.stewart@marshall.edu, 304-696-2970
Digital, Technical, and Scholarly Communications Services
Marshall Digital Scholar & Acquisitions (DL 336)
As the Collection Development arm of the library, we receive your Purchase Requests. Your valuable feedback and requests help us to provide materials that support teaching, learning, and research.
Zana Sueme, durstz@marshall.edu, 304-696-6564
marshall.libsurveys.com/Purchase-Request-Form
Marshall Digital Scholar serves to collect, preserve, and provide global access to the scholarly and creative work of faculty, students, and alumni of Marshall University, as well as university publications, images, recordings, archives, and special collections, in order to promote discovery, research, and collaboration across disciplines and institutions.
Larry Sheret, sheret@marshall.edu, 304-396-6577
Atrium 
Archives and Special Collections
Archives and Special Collections Department – The repository for the institutional records of the University.  Also contains a wide range of material related to the history of Huntington, West Virginia and the Tri-State area including manuscripts, photographs, maps, and the WSAZ-TV news film collection.
304-696-2343
www.marshall.edu/special-collections
Government Documents
The James E. Morrow Library at Marshall University became a selective depository library in 1925. We are the second largest federal depository for government publications in the state of West Virginia.  Our holdings include paper documents, microforms, maps, atlases, video tapes, kits and CDs. We also provide easy access and links from our website to a large number of government information sources, federal agencies websites and many other useful databases and web accessible resource tools.
304-696-2342
www.marshall.edu/library/libraries/govdocs.asp
School Library Media
The SLM Graduate Certification Program is a collaborative effort between the Marshall University Libraries and the College of Education and Professional Development.  Marshall University's School Library Media certification program prepares school librarians to manage school library media centers, collaborate with other faculty to support the school curriculum and facilitate information literacy among students.
304-746-8975
www.marshall.edu/LIBRARY/slm/default.asp
4th Floor
Data Center 
The data center is where the magic happens. The 1800 square foot, state of the art facility is equipped with 87 physical servers, 502 virtual servers and more than 270 terabytes of storage.  It's what controls email, Banner, myMU, and all other IT services.  Security and monitoring is in place as well as the VMware virtual environment and Big Green Cluster available for development and research purposes.
Brent Burgess, burgess67@marshall.edu, 304-696-6330
www.marshall.edu/it/services/researchcomputing/facilities/
---
Previous Events