2014 Harless Hall of Fame Inductees

---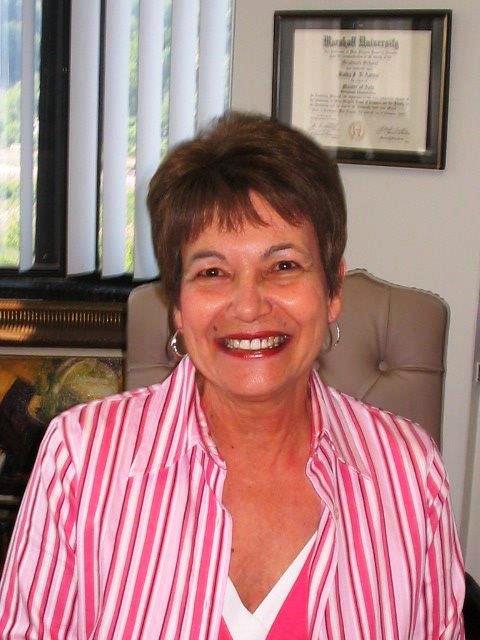 Dr. Kathy D'Antoni was appointed the Assistant State Superintendent of Schools with the West Virginia Department of Education, Division of Technical and Adult Education Services on June 1, 2010. She was named Associate State Superintendent for the West Virginia Department of Education July 2013. She is the former Vice Chancellor of the West Virginia Council for Community and Technical College Education Administration. Dr. D'Antoni began her career in education as a teacher. In 1975, she left the education field to participate in a family owned business in myrtle Beach, South Carolina. She returned to education in 1992 and worked with the Tech prep initiative at Marshall University and later as the State director for Tech Prep. She served as interim president of the WV State Community and Technical college in 2008. Dr. D'Antoni has worked extensively with curriculum alignment and curriculum development projects. She is the past president of the National Association for Tech Prep Leaders and sits on the advisory board for the League of Innovation's SAIL (Special Asynchronous Industry Learning) initiative and Marshall University's teacher education program. Recently, she was appointed to the Governor's Commission on middle Grades. Dr. D'Antoni has authored a number of articles on effective transition practices from public schools to higher education and collaborated on two books with national authors: Career Pathways and Adult Career Pathways. Currently, she is working on the Simulated Workplace initiative which ensures students are receiving authentic learning experiences while working toward industrial certifications and acquiring college credit hours through Dual-Credit and EDGE courses.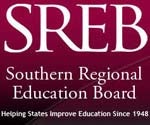 The Southern Regional Education Board (SREB) works with 16 member states to improve public education from pre-K through Ph.D. level. Member states are Alabama, Arkansas, Delaware, Florida, Georgia, Kentucky, Louisiana, Maryland, Mississippi, North Carolina, Oklahoma, South Carolina, Tennessee, Texas, Virginia and West Virginia. SREB's work is funded by member appropriations and by grants and contracts from from foundations and local, gubernatorial appointees, from each member state, including at least one state legislator and one educator. The Legislative Advisory Council of legislators from each state advises the Board.
SREB was created in 1948 by Southern governors and legislators who recognized the link between education and economic vitality. To this day, the organization maintains its focus on critical issues that hold the promise of improving quality of life by advancing public education. SREB was the nation's first regional interstate compact for education and is the most comprehensive, working directly with state leaders, schools and educators.
SREB works hand in hand with policy-makers such as state legislators and education agency officials as they implement policies to improve student achievement, raise high school graduation rates and boost college completion. These sustained partnerships have built a knowledge base to draw on to advise state leaders and provide information they need to create sound policies and take effective action. SREB bring together member states to forge consensus and work together on initiates that would not be possible alone. Member states have adopted specific goals to lead the nation in education improvement, and SREB analysts track and report progress, state by state, on important benchmarks for reaching them. They conduct research, collect and analyze data, publish reports, and recommend action on current and emerging issues. SREB also works with directly with public schools and educators to improve classroom teaching and learning, career/technical education, online education and school leadership. Some programs help teachers, professors and state education officials realize the promise of technology. Others work to increase the number of minority faculty and researchers; broaden capacity for nursing education; and enable students to reduce out-of-state tuition, find online programs and navigate the path to college.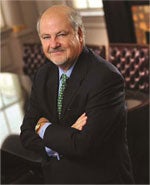 Michael J. Farrell, Esquire, is the Founding Member of Farrell, White & Legg, PLLC, a Huntington law firm. He graduated from Marshall University in 1969 with a B.S. degree and from the West Virginia University College of Law with a Doctorate of Jurisprudence in 1974.
Governor Tomblin appointed him to serve as a Commissioner on the Higher Education Policy Commission in 2013. He was appointed by Governor Underwood to the University System Board of Trustees. He served as the Vice-Chair and then Acting Chairman of the Higher Education Interim Governing Board. He was appointed twice to serve as Special Assistant Attorney General of West Virginia. The first case involved an architectural malpractice filed by the West Virginia Board of Regents regarding construction of the Marshall University Football Stadium. The second case brought closure after twenty-eight years to the infamous "Recht Decision" case regarding the constitutionality of financing K-12 public education for the entire state of West Virginia. He served as a member of the Judicial Ethic Hearing Board pursuant to an appointment by the Chief Justice of the Supreme Court of Appeals.
He served as Interim President of Marshall University for six months in 2005. Cumulatively, he was appointed by Governor Underwood, Wise, Manchin and Tomblin to serve eleven years as a member of the Marshall University Board of Governors and its predecessor, Marshall University Advisory Board. He served as Vice-Chairman of the Board, Chairman of the Academic Affairs and Athletic Committee and as a member of the Finance Committee. He also served as a member of the Alumni Association Board of Directors. He currently co-teaches the Pharmacy Law & Ethics courses as Adjunct Faculty at the Marshall University School of Pharmacy. He holds appointments and has taught as a Clinical Associate Professor in both the Departments of Surgery and Family Practice at the Marshall University Joan C. Edwards School of Medicine. He is a member of Omicron Delta Kappa and also served as MARCO, the school mascot.