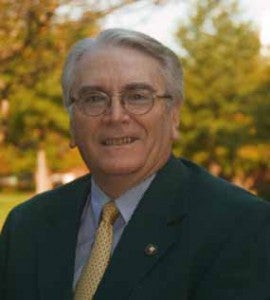 Director's Message: Striving for Excellence
"The mission of the June Harless Center from its inception has been to provide leadership in educational initiatives for WV educators and students."
The Harless Center's work has been enhanced by county and school partnerships purposefully established to focus on benefits for teachers, administrators, and students. The goal of the work is ultimately higher student achievement as a direct result of highly effective teachers and highly motivated and engaged students in relevant and rigorous assignments.
Recent work with preschool and kindergarten teachers in Logan County has resulted in a valuable early educational research center for southern WV specifically, but for all WV in general. The goal of such an educational research center is to establish a network of early education sites that will share their results of innovation and positive academic growth. The project with Logan County is funded through a grant from the Claude Worthington Benedum Foundation.
A partnership among Cabell County, the Harless Center, and the EL Network paved the way for the establishment of the Explorer Academy. Several WV educators and students have visited the school to review the progress of the implementation of EL.
Several partnerships with the West Virginia Department of Education (WVDE) Office of Early Learning have led to a partnership enabling the expansion of the Harless Center Staff to include Early Literacy Specialists. The Specialists serve and support every county in WV as they progress in the WV Leaders of Literacy: Campaign for Grade-Level Reading. Their role is to work with educators, as well as county campaign leaders, families and community partners to help transform schools and communities into highly engaging literacy learning environments focused on high-quality instruction, school readiness, attendance, and extended learning.
Another exciting partnership with WVDE involves the Imagination Library program. WVDE asked the June Harless Center to coordinate the expansion of the Imagination Library program so that 100% of eligible birth to 5-year-olds will have access to books mailed to their homes on a monthly basis from birth to 5 years of age. The Harless center's role will be to organize a statewide fundraising effort to fund each child's monthly gift of literary excellence.
The June Harless staff takes every opportunity to submit proposals for programmatic funding. Among the successful proposals have been the Improving Teacher Quality Grants (ITQ) from the Higher Education Policy Commission. ITQ grant proposals have provided professional development for elementary and middle school teachers in mathematics in Cabell, Lincoln, Mason, and Wayne counties. Additional ITQ grant proposals provided funding for professional development in kit-based science to integrate science, mathematics, and literacy instruction for educators in Mason County; and professional development in littleBits training for teachers in Lincoln County.
Most recently the Harless Center received mini-grants to provide funding to purchase both littleBits and Sphero Robotics to be implemented into classrooms, and for use as part of the
Harless Center Lending Library. The Harless Center received funding in the form of mini-grants from the WV Department of Culture and History, as well as 2 STEM mini-grants from the Governor's office to purchase littleBits and littleBits coding kits. An additional mini-grant from the Governor's STEM initiative provided funding for the purchase of Sphero SPRK+ robots. Both technologies have been implemented in public school classrooms, after-school programs, Marshall University College of Education and Professional Development classes, and are available for loan from the Harless Center Lending Library.
Another significant grant from the Benedum Foundation supported an outdoor learning project. The project included professional development for area teachers focused on enhancing their lesson plans with effective strategies, techniques, and tools to be used in an outdoor classroom at each school site.
Striving to build a brand of excellence, we do not want to just raise the bar, we want to be the bar.