Preparing for a Registered Nursing Career
Marshall University Mid-Ohio Valley Center's registered nursing major leads to a Bachelor of Science in Nursing (B.S.N.) degree. Both the National League of Nursing and the American Nurses Association endorse the B.S.N. as the minimum requirement of professional nursing practice. The B.S.N. degree provides you with the education necessary to assume all types of roles in nursing including leadership, community health, and research; it also facilitates career advancement and flexibility, as well as exciting opportunities throughout the United States and across the world.
Meet our Faculty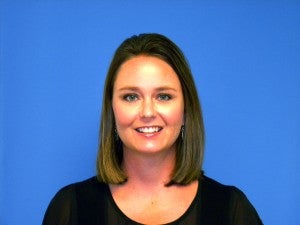 Dr. Deanna Pope, RN, MSN, DNP
Dr. Pope, is an Associate Professor of Nursing at Marshall University School of Nursing. She is the coordinator of the nursing program at the Mid-Ohio Valley Center (MOVC) located in Point Pleasant, WV and teaches courses and clinicals in the BSN and RN to BSN programs. She received her BSN from Mount Carmel College of Nursing in Columbus, Ohio, her MSN from University of Phoenix, and her Doctor of Nursing Practice from Frances Payne Bolton School of Nursing at Case Western Reserve University. She is a member of Nu Alpha chapter and Rho Omicron chapter of Sigma Theta Tau International Honor Society of Nursing. Dr. Pope is interested in research involving health promotion and disease prevention as well as nursing education.
Dr. Debra Greene
Hello, my name is Dr. Debra Greene. My clinical background includes a wide variety of experience such as: medical-surgical, urgent care, home health, and project coordinator for grants. I have served as a nurse educator since 2001 and have had the privilege of teaching in the classroom as well as online. My educational background includes:
Doctorate of Nursing Practice – 2008 Frances Payne Bolton School of Nursing. Case Western Reserve University – Cleveland, OH. Professional Certificate Program for Online Teaching from Indiana University – 2005. Master of Science in Nursing – Nursing Administration – 2002. Minor in Nursing Education Marshall University – Huntington, WV. Baccalaureate of Nursing – 1997 Ohio University – Athens, OH. Associate Degree Nursing Technology – 1994. Rio Grande Community College – Holzer College of Nursing – Rio Grande, OH. Secretarial Diploma – 1981 Gallipolis Business College – Gallipolis, OH. Licensed as Registered Nurse in Ohio and West Virginia. Certified Nurse Educator –National League for Nursing 2011 to present. Certification in Nursing Administration – December 2002 to November 2007. Member of Ohio Nurses Association (ONA). Member National League for Nursing (NLN). Member Ohio League for Nursing (OLN). Member Sigma Theta Tau International Nursing Society. Recognized in Ohio Magazine December 2009 for "Excellence in Education"
Taking the Licensure Exam
Marshall University Mid-Ohio Valley Center graduates are eligible to take the National Council Licensure Examination (NCLEX-RN) to be a licensed registered nurse in any state. Graduates of our program do well on their examination and are in high demand by some of the finest hospitals in the tri-state area. Many seek further education in graduate and professional schools. Nursing graduates obtain positions in settings such as medical centers, clinics, nursing homes, home health agencies, schools, industrial work sites, mental health facilities, and the mission field.
Other Opportunities
A Marshall University Mid-Ohio Valley Center University B.S.N. student can participate in student organizations such as the Student Nurse Association and the Nursing Christian Fellowship.
Our Facilities
As a student at Marshall University Mid-Ohio Valley Center, you will quickly discover that our excellent facilities create a phenomenal learning environment. Our Nursing program provides up-to date equipment, classrooms of exceptional quality, and a spacious nursing laboratory.
Virtual classrooms are provided to assure that students receive the very same live, interactive classes as all Marshall University nursing students receive regardless of location. MOVC students receive individualized attention and support from nursing faculties that is not always available at larger schools.
MOVC nursing students use local hospitals and community agencies for clinical practicum. Pleasant Valley Hospital, Holzer Medical Center, Mason County Public Health, and other local agencies are used to provide students with "hands on" experience.
We are enjoying another year of great advancement at Marshall University Mid-Ohio Valley Center. For more information about the nursing program at MOVC, contact Dr. Deanna Pope at (304)674-7237 or call the main number at MOVC, (304)674-7200.
Nursing Links