Dr. Marybeth Beller, Associate Professor and Program Director

---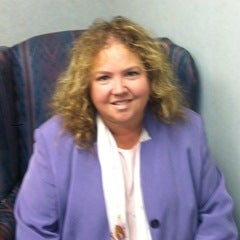 Dr. Beller received her Ph.D. from the University of Kentucky in 2005, specializing in public policy and American political institutions.  She has taught at Marshall University since 2000 and has served as Associate Dean (2007-2009) and Department Chair (2009-2013).   Dr. Beller directs the Graduate Internship Program for the West Virginia Legislature and serves as Marshall's campus coordinator for legislative internship programs.
Before coming to Marshall, Dr. Beller coordinated West Virginia's largest nutrition program for the elderly, serving a five-county district through Putnam County Aging Program.
Courses Taught
Undergraduate:
Scope and Methods in Political Science
American National Government and Politics
American State and Local Politics
American Political Parties
Black Politics
Public Opinion and Propaganda
Fundamentals of Politics
Politics and Welfare
First Year Seminar (Honors)
Latin American Politics
International Relations
Graduate:
Data Analysis
Research Design
Politics and Welfare
Seminar in State Legislative Process
Latin American Politics
Seminar in Comparative Politics
Middle East Politics
Research Interests
Dr. Beller is interested in issues surrounding political behavior and racism, as well as welfare capitalism and women in the developing world.
Contact
Office: Smith Hall 740F
Email | (304) 696-2763