Our program is proud to share the stories of students who have achieved success in their chosen career paths, and this page shall feature some of their stories.
---
Jebediah Dickerson
I chose the MPA at Marshall University because I love to work with the public and those in need. The MPA degree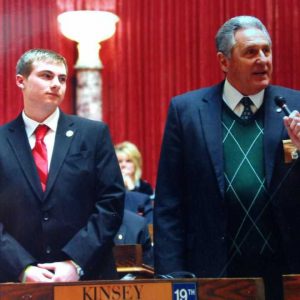 allows students to work within nonprofit organizations and contribute to the public good. I would recommend the MPA degree to anyone who enjoys being charitable or expresses a sense of altruism. The MPA degree will serve as an excellent stepping stone for me to pursue my doctorate degree in Political Science.
I am currently the Graduate Assistant of the MPA Program and the Vice President of the Graduate Student Organization at Marshall University. I also hold an internship position with the Future of Nursing West Virginia Coalition where I work on marketing and financial strategy.
---
Autumn Haithcock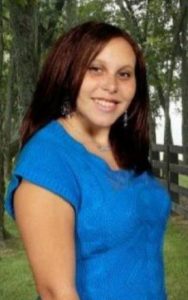 I chose the Marshall MPA Program because this program gives students the ability to learn a lot about working as a nonprofit or with a nonprofit organization. You also get a chance to better understand what it means to be a represntative and how to represent the people who elected you. This also means you will have a better concept of how to be an effective and transparent leader. The MPA program has helped me to make connections with peers that I wouldn't have made otherwise.
I have an internship with the mayor's office. I am currently the president of the Graduate Student Organization as well as the Native American Student Organization. Both organizations operate very much like nonprofit organizations.
I am a water protector and in correlation with that I work with OVEC (the Ohio Valley Environmental Coalition). OVEC is a nonprofit organization that works to protect the environment and bring about awareness of
environmental issues.
---
 Jessica McGhee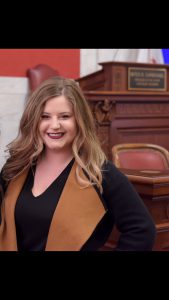 The MPA program at Marshall University offers students the ability to broaden their scope of knowledge in the field of public administration by enhancing their leadership skills. In doing so, the MPA program offers flexible hours with evening and online classes; said schedule allows for students to hold professional jobs while advancing themselves academically.
Currently, I am pursuing graduate degrees in both Public Administration and Political Science. The similarities of these degrees permit for personal growth, both professionally and academically.
When I first started the MPA program at Marshall University, I was working as a Court Reporter for a Criminal Division of a Common Pleas Court in Ohio. Now, I work for the West Virginia Senate's Committee on Government Organization as a Rollins-Burk scholar. With the position at the West Virginia Capitol, I have witnessed and participated in the legislative process in its entirety.
The MPA program at Marshall University has provided me with a pathway of possibilities and has opened many doors for my future endeavors.
---
Lydia Waybright
I just completed my undergraduate degree in Public Relations at Marshall, and my classes and projects gave me a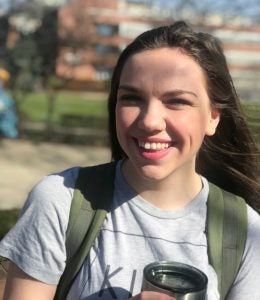 passion for nonprofits. I want to do nonprofit development, so I chose to continue my education in the MPA program with the nonprofit management concentration. I think it will be the perfect tool to develop, expand, and fund nonprofits in my career.
I grew up in Huntington, so I have a deep love for my community. I think we are in a unique position, being in a city on the brink of both devastation and hope. I believe educating and empowering people to make a real difference has potent potential, and I want to be one of those people. I'm not sure where I'll end up, but I want to use the tools I gain to work in a nonprofit that fights for the poor, forgotten, and marginalized; and against injustice, poverty, and oppression.