Our program is proud to share the stories of students who have achieved success in their chosen career paths, and this page shall feature some of their stories.
---
LaNette Hunter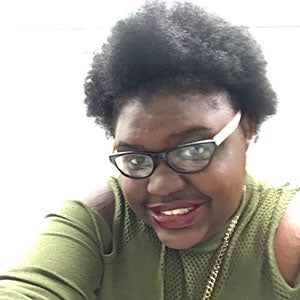 My Name is LaNette Hunter and I received my bachelors in Political Science here at Marshall University. I always knew I wanted to help people, and I thought politics and public policy was the best way to do it. While in graduate school, for political science, I got a job as an Americorp VISTA, (Volunteer In Service To America) at Huntington City Hall, and it was there I realized that change that can made when helping the public sector. I added Public Administration, with a concentration in Urban Governance and realized how much I enjoyed the classes required for the degree, and seeing the types of government, non-profit, local, public, and private sector career paths I could take, I realized this was the degree for me and the kind of career path I wanted.
I want to make a difference and help change issues that I am passionate about. While working at City Hall, I helped write and distribute out mini grants, and it felt great to be able to provide funds for projects, that will help bring a community together and make changes they wanted to see be made in their community. The MPA degree, will help open multiple doors for me and bring many more opportunities in a field I want to be a part of more than anything. I am not sure which way I want to go, but I know whatever career I decide I will love it, and will be doing a world of good.
---
Lydia Waybright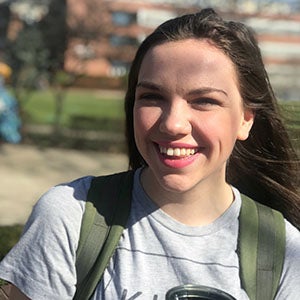 I just completed my undergraduate degree in Public Relations at Marshall, and my classes and projects gave me a passion for nonprofits. I want to do nonprofit development, so I chose to continue my education in the MPA program with the nonprofit management concentration. I think it will be the perfect tool to develop, expand, and fund nonprofits in my career.
I grew up in Huntington, so I have a deep love for my community. I think we are in a unique position, being in a city on the brink of both devastation and hope. I believe educating and empowering people to make a real difference has potent potential, and I want to be one of those people. I'm not sure where I'll end up, but I want to use the tools I gain to work in a nonprofit that fights for the poor, forgotten, and marginalized; and against injustice, poverty, and oppression.
---
Tasha Withrow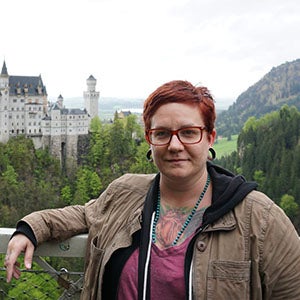 I recently graduated from Marshall with a bachelor's in Political Science. For some time I wanted to go to law school and be a lawyer that made a difference in the lives of people that are marginalized and disenfranchised. But the more I thought about it, the more I realized the limitations a lawyer faces in terms of how much they can actually do. I decided to apply to the MPA program because I figured out that being involved in policy is where I can really make a difference. Policy and laws are what guides our judicial system and affects the lives of others. I want to be part of that. I want to be involved in policymaking that helps those that have faced injustice because of how the system is currently running. With the knowledge and experience I will gather by obtaining this degree, I will be able to put forth my best effort in helping and advocating for those whose voices are often unheard.