Tragedy, Protests and New Horizons
1970-1979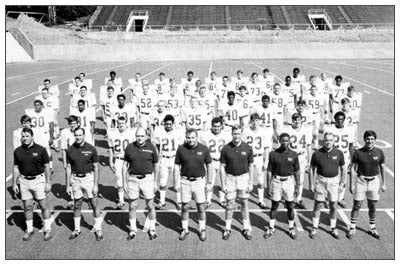 The 1970 football team and coaches. The team was killed on its return from a game with East Carolina on November 14. Among those killed was Gene Morehouse, who was the team's play-by-play announcer. His son, Keith lives on his memory as the Sports Director of WSAZ NewsChannel 3 in Huntington. Keith also has served as the TV play-by-play announcer.
Check out Keith's perspective on the tragedy.