"Rocket Boys" author Homer Hickam among those to be honored with awards
Thursday, Sept. 6, 2012
---
HUNTINGTON, W.Va. – Representatives of the state's mining industry will gather at Tamarack in Beckley on Thursday, Oct. 4, for the 2012 Miners' Celebration—a conference and reception to celebrate the past, present and future of West Virginia's coal mining enterprise.
The free program will begin at 3 p.m. with a series of short presentations to highlight successes in coalfield community development. Speakers will include West Virginia Adjutant General Maj. General James A. Hoyer, Rachel Lester of the West Virginia Division of Energy's Office of Coalfield Community Development, coalfields historian Stan Bumgardner and Gary Hartley of The Summit Bechtel Family National Scout Reserve.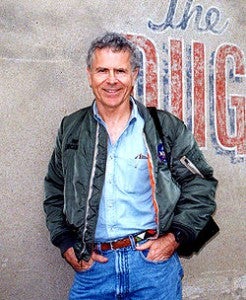 The reception and light buffet will begin at 5:30 p.m. and is open to all conference attendees. McDowell County native and bestselling author Homer Hickam, who wrote "Rocket Boys" and other memoirs about growing up in the mining community of Coalwood, will be on hand to accept a special "Spirit of the Coalfields" award and to participate in the program.
Conference organizers also will present "Because of You" awards to recognize nine individuals for their significant contributions to West Virginia's coalfields heritage in the following categories:  Community Re-Investment, Community Involvement, Engineer, Safety Professional, Equipment Innovation, Management Professional, Women in Mining, Educator of the Year and Coal Miner of the Year. The Coal Heritage Highway Authority/National Coal Heritage Area will present several awards, including the Nick Joe Rahall Award for Outstanding Achievements in Coal Heritage Preservation, the Coal Heritage Award for Excellence in the Arts, the Coal Heritage Marketing Award and the Coal Heritage Research and Documentation Award.
The program will conclude with a salute to those who led the community effort to build a memorial to the victims of the Upper Big Branch mine disaster. The monument, which stands along state Route 3 in Whitesville, was dedicated on July 27.
"West Virginia's mining industry depends upon thousands of individuals in many different roles," said Dr. Tony Szwilski, chairman of the conference planning committee and director of Marshall University's Center for Environmental, Geotechnical and Applied Sciences. "Every one of these people—whether they are miners, safety engineers, environmental professionals, equipment suppliers, community leaders or teachers—contributes to each ton of coal produced.
"It is because of them the mining industry is successful. This event is intended to honor and recognize the contributions of everyone involved in what we call our state's mining 'ecosystem.'"
Szwilski said the Miners' Celebration is a cooperative project of the Center for Environmental, Geotechnical and Applied Sciences at Marshall University; the National Coal Heritage Area; Strategic Solutions LLC; the United Mine Workers of America; the West Virginia Coal Association; and the West Virginia Division of Energy, Office of Coalfield Community Development.
Sponsors include Brickstreet Insurance, Marshall University, State Electric Supply Co., the West Virginia Division of Energy and West Virginia Executive magazine. Contributors are Alpha Natural Resources, Dinsmore & Shohl LLP and The State Journal.
The conference and reception are free and open to the public, but advance registration is requested. To register online or for more information about the Miners' Celebration, visit www.marshall.edu/cegas.
---
Contact:  Ginny Painter, Communications Director, Marshall University Research Corporation, 304.746.1964