Friday, Dec. 2, 2011
---
HUNTINGTON, W.Va. – Dr. Mindy Yeager Armstead has joined the faculty of Marshall University's College of Science through the state's Eminent Scholars Recruitment and Enhancement initiative.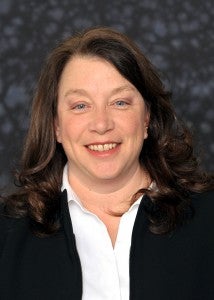 A nationally respected aquatic ecotoxicologist with 15 years experience in the commercial sector, Armstead will lead an interdisciplinary team of Marshall scientists focused on research and economic development activities associated with the region's water and energy resources.
"We are thrilled to have Dr. Armstead join our faculty," said Dr. Charles Somerville, dean of the College of Science. "Her reputation and experience make her the perfect choice to develop our targeted research cluster in freshwater resources."
Armstead said, "I'm excited to be at Marshall and look forward to leading a research program that will address some of the most pressing environmental issues in West Virginia and the Appalachian region. Water and energy present tremendous challenges and opportunities for research. I look forward to working with the team at Marshall."
Prior to joining Marshall, Armstead was a senior scientist at the consulting firm Potesta & Associates Inc. in Charleston, where she led projects to determine water quality standards, assess aquatic community health, and develop strategies to improve or protect stream ecosystems. Her current research interests include the golden algae Prymnesium parvum, selenium, total dissolved solids and the development of site-specific water quality criteria.
The state funded the $10 million Eminent Scholars initiative to help attract nationally recognized researchers to Marshall and West Virginia University. The goal of the program is to build university research programs, ultimately leading to business spin-offs, new patents and high-tech jobs at all skill and education levels.
"The Eminent Scholars program has made it possible for us to hire some of the best scientists in their fields, focused on some of the most important issues facing our society." said Dr. John Maher, Marshall vice president for research. "Dr. Armstead is the most recent of those hires at Marshall and I look forward to watching as she builds this research program."
Before joining Potesta in 1997, Armstead was employed at TERRADON Corporation in Poca. From 1994-96, she was a post-doctoral research associate in the Department of Biology at Virginia Tech, where she helped develop a watershed scale restoration plan for a stream damaged by acid mine drainage discharge.
She has served as an adjunct faculty member at Wheeling Jesuit University and at Marshall, has been co-investigator on grants from the American Electric Power Service Corporation, and has co-authored numerous publications and technical reports. She is certified as a Licensed Remediation Specialist by the West Virginia Department of Environmental Protection.
Armstead has a bachelor's degree in biology from the University of Charleston, a master's degree in aquatic ecology from Marshall, and a doctoral degree in biology with an emphasis in aquatic ecotoxicology from Virginia Tech.
---
Contact: Ginny Painter, Communications Director, Marshall University Research Corporation, 304.746.1964