Friday, Dec. 16, 2011
---
HUNTINGTON, W.Va. – A delegation from Marshall University's Integrated Science and Technology Department is visiting the U.S. Army Aviation Center of Excellence in Fort Rucker, Ala., this week to learn how the military is using computer modeling, simulation and digital forensics to enhance training.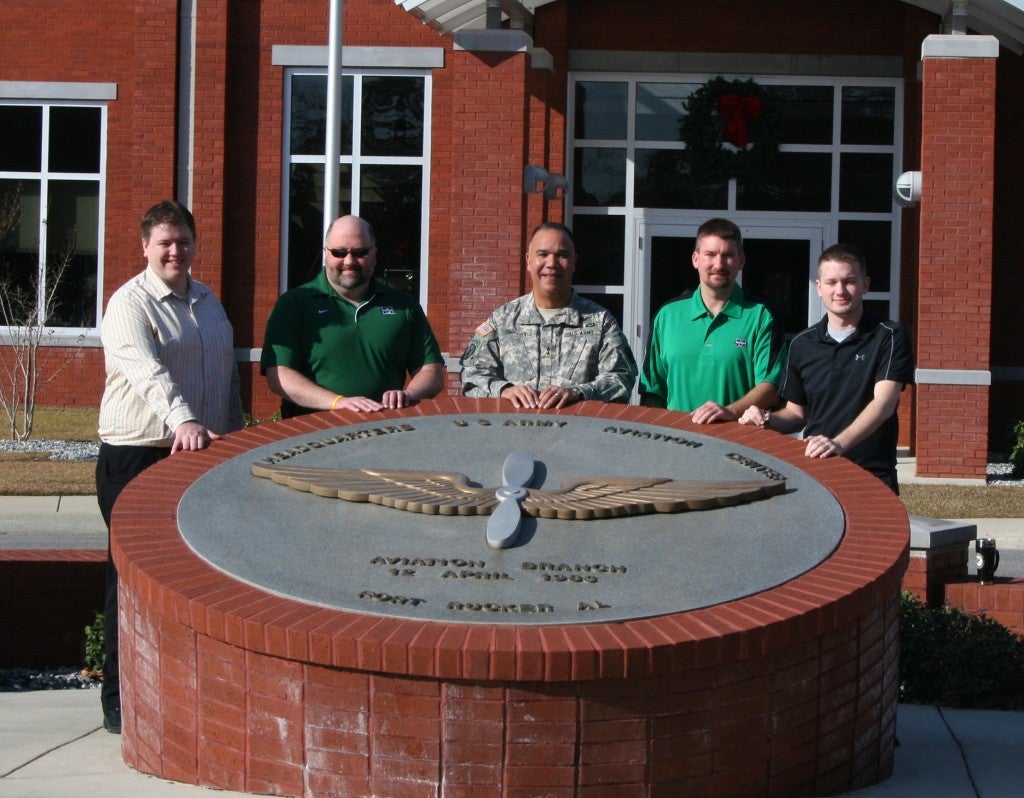 The visit was undertaken at the invitation of Marshall alumnus Maj. Gen. Anthony G. Crutchfield, the center's commanding general.
Brian M. Morgan, an associate professor, is leading the group. He says they are meeting with key Army personnel and attending presentations to learn how Marshall can further enhance its information technology (IT) programs and collaborations with the military.
Morgan, who coordinates the university's Computer and Information Technology (CIT) major, said, "We will bring what we are learning here back to campus to enhance our curriculum and help students in the computer and IT fields understand how their educations can lead them to military or civilian jobs in computer modeling and simulation.
"We also are forming relationships with the Army and the Department of Defense that we hope will lead to collaborative projects in the future."
In addition to Morgan, Marshall representatives on the trip include Assistant Professor John E. Sammons and students Bradley Roeher, a junior CIT major from Logan, and Jonathan Sisson, a senior CIT major from Huntington.
Crutchfield began his military career in 1982, graduating from Marshall as a Distinguished Military Graduate and receiving a Regular Army commission. In his current position at Fort Rucker, he is responsible for all U.S. Army helicopter, unmanned aerial systems and aviation maintenance training. The headquarters for Army aviation, Fort Rucker is the largest helicopter training installation in the world.
For more information, contact Morgan at brian.morgan@marshall.edu or (304) 696-6469.
Photo Caption: Marshall University representatives visit Fort Rucker, Ala., to learn how the military is using information technology. From left are student Jonathan Sisson of Huntington, Assistant Professor John E. Sammons, Marshall University alumnus Maj. Gen. Anthony G. Crutchfield, Associate Professor Brian M. Morgan and student Bradley Roeher of Logan.
---
Contact: Ginny Painter, Communications Director, Marshall University Research Corporation, 304.746.1964