Thursday, July 12, 2012
[social_share/]
---
HUNTINGTON, W.Va. – Researchers at Marshall University are among the lead investigators on two projects to be funded through the state's Research Challenge Fund, the West Virginia Higher Education Policy Commission announced today.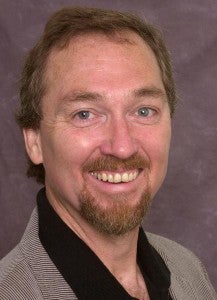 Marshall faculty members Drs. Thomas Wilson, Richard Niles and Donald Primerano will help direct the projects—one to develop better electronics and the other to learn more about cancers affecting West Virginians. The projects began this month and will be conducted in cooperation with researchers at West Virginia University (WVU). Each project will receive a total of $1,350,000 over the next five years.
The Research Challenge Fund was established by the state legislature in 2002 to provide seed money for new research. Projects funded through the program support the creation of research centers and start-up businesses, and foster economic development and work force advancement.
Announcing the awards, Dr. Paul L. Hill, the commission's chancellor, said, "The primary goal of the Research Challenge Fund is to sponsor innovative research at our colleges and universities while improving the institutions' ability to compete for federal and private funding on the national level."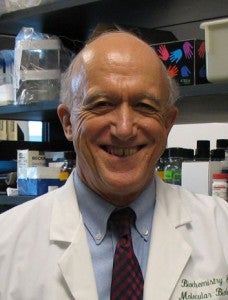 Dr. John M. Maher, Marshall's vice president for research, said, "Marshall University is pleased to have been selected to receive funding through this important program. The Research Challenge Fund is one of the state's largest investments in research and innovation, and the application process is always quite competitive. The fact that our investigators are integral to two of the projects announced today speaks volumes about the quality of research being done at Marshall. I look forward to watching these projects develop over the coming years."
The funding to create a Center for Energy Efficient Electronics at Marshall and WVU will be used to investigate and develop devices that will lead to next-generation electronics that are smaller, faster and more energy efficient than current technology allows. The principal investigators on the project are Wilson, who is a professor of physics at Marshall; Dr. David Lederman, a professor of physics at WVU; and Drs. Alan Bristow, Mikel Holcomb and Tudor Stanescu, associate professors of physics at WVU.
According to the investigators, there is strong interest in the research community in the concepts of spintronics and magnonics, where spin degrees of freedom and magnetic excitations are used for information storage and processing. Spintronics and magnonics are expected to result in electronic devices that are faster and use substantially less power than current electronics because spin and magnetic excitation currents do not dissipate nearly as much energy as charge currents.
"In my lab at Marshall, I will be probing the effects of applying uniaxial stress to the magnonic devices to adjust their frequencies," said Wilson. "This proof-of-concept experiment will permit us to determine whether it is feasible to use strain to fabricate THz magnonic devices for ultrafast communication applications."
The second research project will further develop and expand the West Virginia Cancer Genomics Network to involve Marshall, WVU and Charleston Area Medical Center. Network partners will develop a genetic database for cancers with a higher incidence in West Virginia. Researchers will use the data in studies and clinical trials funded by federal and/or private grants and to help develop start-up biotechnology companies. Principal investigators for this study are Niles, who is a professor and chairman of Marshall's Department of Biochemistry and Microbiology; Primerano, who is a professor of biochemistry and microbiology at Marshall and the director of the university's Genomics Core Facility; Dr. William Petros, a professor of biochemistry at WVU; and Dr. Todd Kuenstner, the director of pathology at Charleston Area Medical Center.
Niles said, "We started the Cancer Genomics Network several years ago with money from the federal stimulus, to collect genetic information about cancers that have a high prevalence in West Virginia—namely lung, colorectal and ovarian cancers, and acute myeloid leukemia. Through this award, along with our network partners at WVU and CAMC, we'll be working to identify new diagnostic/prognostic markers and new targets for cancer therapy."
Primerano added, "At our Genomics Core Facility, we will be sequencing and analyzing the tissue samples collected through the network, allowing us to gain information critical to understanding, preventing and treating cancer in future patients."
The grants announced today are the third round of Research Challenge Fund awards made since the program began. According to the Higher Education Policy Commission, the first round—a state investment of $8.4 million—produced more than $20 million in external funding, helped create five startup companies and led to 10 patent applications. Results from the second round of grants, awarded in 2007, are being analyzed and will be reported to the governor and legislature by the end of the year.
More information about the Research Challenge Fund program and other research initiatives is available at www.wvresearch.org.
---
Contact:  Ginny Painter, Communications Director, Marshall University Research Corporation, 304.746.1964