Thursday, July 7, 2011
---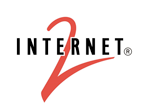 HUNTINGTON, W.Va., and ANN ARBOR, Mich. – Students and researchers across West Virginia can now have access to advanced online resources through Internet2, a national networking consortium that provides high-speed bandwidth to the research and education community across the country. Marshall University officials today announced the university, in cooperation with the West Virginia Higher Education Policy Commission, has successfully sponsored the statewide West Virginia educational system under the aegis of The West Virginia Internet2 Consortium as the newest Internet2 Sponsored Education Group Participant (SEGP). This announcement makes West Virginia the 40th state to offer SEGP connections.
According to Dr. Jan I. Fox, senior vice president for information technology and chief information officer at Marshall, the SEGP sponsorship allows Marshall to share its existing connection to Internet2's nationwide advanced research and education network with the state's undergraduate higher education institutions, community and technical colleges, K-12 community, state and local governments, healthcare facilities, libraries and museums, and other partners.
Fox said those entities are typically not eligible or able to become Internet2 members themselves due to the size of their institution or the costs associated with individual access, but will now be able to use the network to expand global and local collaborations, from participating in "live" ocean voyages with famed oceanographer Bob Ballard through his JASON project to telemedicine and other advanced virtual health care applications.
"In rural states like West Virginia, Internet2 is the leveling agent that allows us to compete and collaborate globally while still remaining in our beautiful state," she added.
The project was funded by a National Science Foundation grant (NSF) to West Virginia's Experimental Program to Stimulate Competitive Research (EPSCoR) for a comprehensive initiative to enhance cyberinfrastructure across the state's higher education system. Last year, Marshall received $525,874 from the grant to enable inter-campus Internet2 Network access.
Internet2 is an advanced networking consortium led by the research and education community which currently connects nearly 70,000 research and educational institutions nationwide and interconnects 80 international research networks. Internet2 provides access to significant emerging technologies and advanced applications not available within the limitations of traditional networks while convening a community of thought leaders, users and innovators who collaborate to advance the frontiers of high-performance research and education networking. In early 2011, Internet2 extended its reach by establishing The United States Unified Community Anchor Network (U.S. UCAN) project dedicated to enabling Internet2 Network access for more schools, public libraries, public safety, health care organizations, and other community anchor institutions.  In support of the FCC National Broadband Plan, U.S. UCAN is envisioned to enable broadband access to 200,000+ community anchor institutions to serve their communities with next-generation advanced network applications.
"We extend a warm welcome to The West Virginia Internet2 Consortium in becoming the 40th Internet2 SEGP and applaud Marshall University for its sponsorship of the many West Virginia educational institutions now enabled for connection to Internet2. There is no clearer example of Higher Education technology innovation tangibly benefitting its surrounding community. It's our hope that the state education system will very rapidly begin to experience the benefits Internet2 Network access and community involvement provides in driving next-generation educational delivery," said Rob Vietzke, Internet2 executive director of Network Services.
An advisory group for The West Virginia Internet2 Consortium will oversee implementation of the West Virginia SEGP project. In addition to Fox, advisory group members include Dr. Jorea Marple, superintendent, West Virginia Department of Education; Dr. Paul Hill, vice chancellor for science and research, West Virginia Higher Education Policy Commission/Council for Community and Technical College Education; Kay Goodwin, cabinet secretary, West Virginia Department of Education and the Arts; Keith Burdette, cabinet secretary, West Virginia Division of Commerce; Dan O'Hanlon, director, West Virginia Network for Educational Telecomputing (WVNET); Kyle Schafer, chief technology officer, West Virginia Office of Technology; and Lawrence Malone, project coordinator, West Virginia Telehealth Alliance.
Fox also acknowledged Marshall staff members who spearheaded the initiative, including Dr. Arnold R. Miller, assistant vice president for information technology; Allen Taylor, chief technology officer; and Michael Adkins, director of information technology infrastructure.
The West Virginia SEGP's physical connection to Internet2 will be made through a partnership with the Ohio Academic Resources Network (OARnet), Ohio's statewide research and education network.
The NSF grant for the project was funded through the American Recovery and Reinvestment Act of 2009. West Virginia EPSCoR is directed by the West Virginia Higher Education Policy Commission.
For more information, visit www.marshall.edu/segp or contact Fox at (304) 696-6706 or fox@marshall.edu.
Additional Quotes:
"The connection through Marshall University to Internet2 is important for the entire higher education system in West Virginia. We now have a mechanism to provide for a truly shared education group, where all institutions in the state can join and link to the entire Internet2 grid.
"The Internet2 is a nationwide research grid that provides both the speed and capacity to transfer large amounts of information. With this link, faculty and students at our state's colleges and universities will be able to access the grid and use some of the biggest supercomputers in the country. This is an important research tool for large data sets or big modeling projects, such as those for neuroscience, ecological and mathematical studies, where lots of data goes in and out."
— Dr. Paul L. Hill
Vice Chancellor for Science and Research, West Virginia Higher Education Policy Commission

"Because of its higher speed and greater capacity, Internet2 is the future. WVNET is proud to be the network chosen to deliver this enhanced network to West Virginia schools, teachers and students in Kindergarten through 12th grades. It will allow our teachers and children a safe path to a brighter future."
— Dan O'Hanlon
Vice Chancellor for Technology, West Virginia Higher Education Policy Commission, and Director of WVNET
###
About Marshall University
Marshall University is the oldest public higher education institution in West Virginia and one of the region's most dynamic universities, serving students from 47 states and more than 60 countries. Marshall offers undergraduate, graduate and professional degree programs and competes in Division I intercollegiate sports in Conference USA. Located in the college town of Huntington, W.Va., Marshall is known for its safe and beautiful campus, dedicated professors, small class size, successful graduates and great value. For more information, visit www.marshall.edu. We Are…Marshall.
About Internet2
Internet2 is an advanced networking consortium led by the research and education community. An exceptional partnership spanning U.S. and international institutions who are leaders in the worlds of research, academia, industry and government, Internet2 is developing breakthrough cyberinfrastructure technologies that support the most exacting applications of today—and spark the most essential innovations of tomorrow. Led by its members and focused on their current and future networking needs since 1996, Internet2 blends its human, IP and optical networks to develop and deploy revolutionary Internet technologies. Activating the same partnerships that produced today's Internet, the Internet2 community is forging the Internet of the future. For more information, see www.internet2.edu.
About OARnet
The Ohio Academic Resources Network (OARnet) provides technology solutions for Ohio's education, public broadcasting, health care and government communities. Established in 1987 by the Ohio Board of Regents, OARnet identifies and deploys shared services that reduce costs, deliver quality programs, increase productivity and improve customer service. Our communities voluntarily participate in the OARnet consortium because they value these benefits and services. Ultimately, OARnet promotes community and economic development by expanding access to affordable technology. For more information, visit www.oar.net.
---
Contact:  Ginny Painter, Communications Director, Marshall University Research Corporation, 304.746.1964, or Ryan Bass, Marketing & PR Manager, Internet2, 202.331.5342
---
Related:  WV Public Radio:  Marshall makes Internet2 available in WV (July 13, 2011)