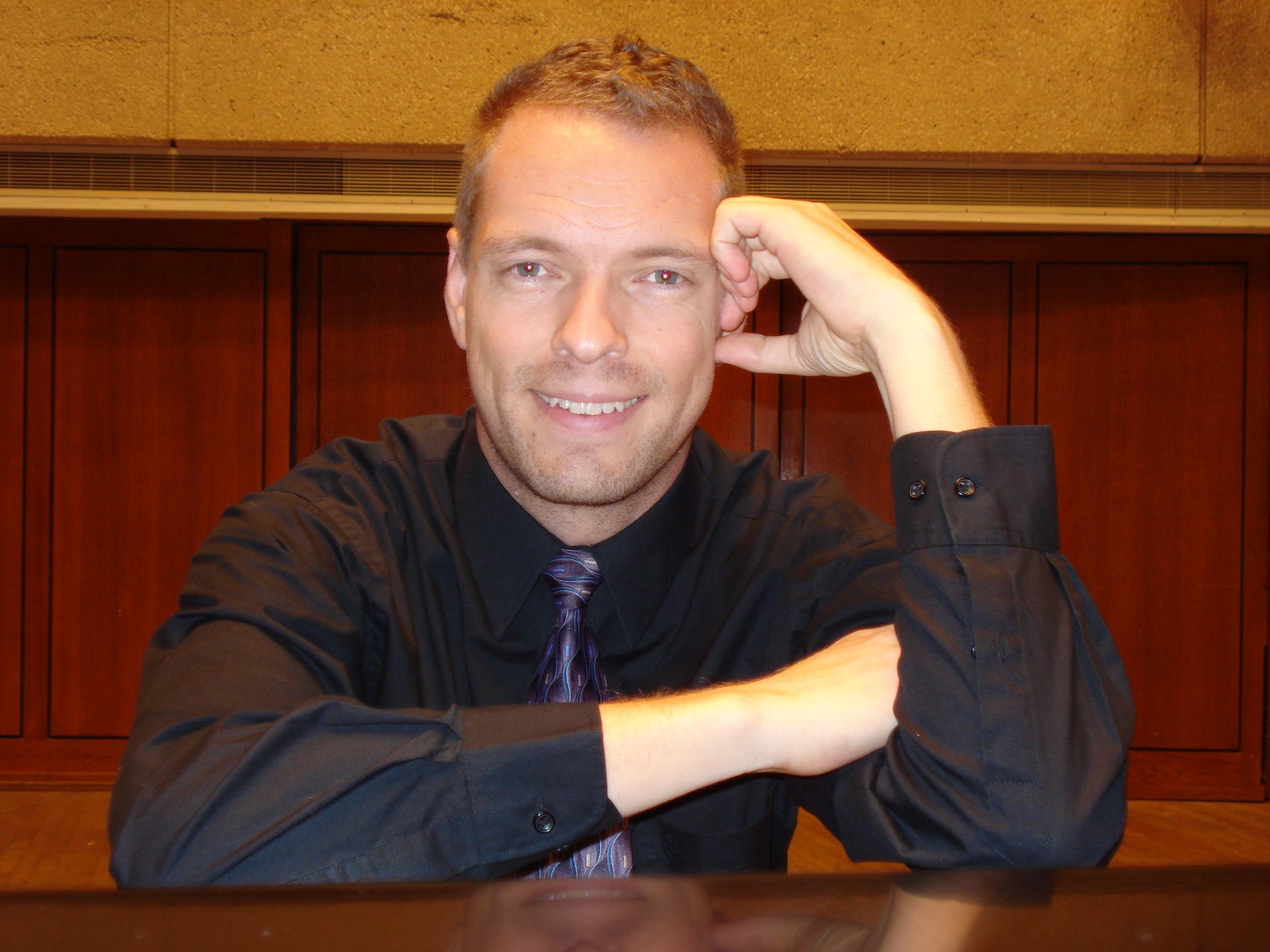 The Marshall University Symphony Orchestra, under the direction of Dr. Elizabeth Reed Smith, will present a concert at 7:30 p.m. Wednesday, April 26, in Smith Recital Hall.
Titled "Romantic Favorites," the program will include "Valse Lyrique" by Sibelius, Rimsky-Korsakov's "Capriccio Espagnol," and the Grieg Piano Concerto, featuring Marshall University faculty member Dr. Johan Botes as soloist.
A native of South Africa, Botes was the 2007 First Prize Winner of the UNISA/Vodacom National Piano Competition playing Rachmaninoff's technically demanding Third Piano Concerto to a standing ovation; a performance for which he also won the Desmond Willson Memorial Prize for best concerto in the final round. He has appeared as soloist with the Chamber Orchestra of South Africa, Pro Musica Orchestra in Johannesburg, the KwaZulu-Natal Philharmonic Orchestra in Durban, the University of Pretoria Symphony Orchestra, and the Texas Chamber Orchestra at UT Austin. He has also performed in Prague with the Hadrec Kralove Orchestra in 2003, and in 2005 he toured in Bulgaria, where he played with the Varna Philharmonic Orchestra in Varna.
Botes holds degrees from the University of Texas at Austin, the Guildhall School of Music and Drama in London and the University of Pretoria in South Africa. He is currently assistant professor of piano at Marshall.
The performance is free and open to the public; donations will be accepted.
For further information please contact the Marshall University School of Music at 304-696-3117.