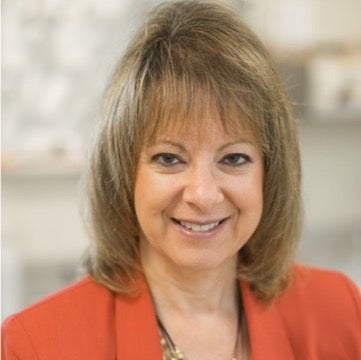 SKH 241
304-696-7395
Biography
Professor Lisa Nord received her Bachelor of Science in Pharmacy from Ohio Northern University in Ada, Ohio. After graduation, she worked for two years as a staff pharmacist at The Toledo Hospital in Toledo, Ohio. After her husband's graduation from law school, they moved to Huntington where Lisa joined Cabell Huntington Hospital, where she spent almost 25 years of her career first as a staff pharmacist, then assistant director, and ultimately director of pharmacy. Prior to coming to Marshall in 2016, she was a consultant pharmacist and pharmacist-in-charge for a local long term care pharmacy.
During her time at Cabell Huntington, Lisa was involved in the development of medication and patient safety initiatives, was an active member of multiple interdisciplinary teams addressing medication errors, adverse reactions and the medication use process, and management of a pharmacy staff of 52 employees.
Lisa is a member of the American Society of Consultant Pharmacists, the West Virginia Society of Health System Pharmacists, from which she received the 2005 Pharmacist of the Year Award, and the American Pharmacists Association. She serves as faculty advisor for APhA Academy of Student Pharmacists (APhA-ASP) here at Marshall, and coordinates Phar819 Long Term Care of the Patient in collaboration with the Huntington VAMC.  She is also co-director for the School's co-curricular activities with Dr. Tommy Pile.