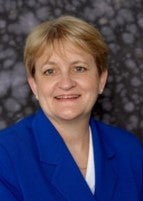 The Physical Therapy Program received an initial 5-year accreditation in May of 2015 by the Commission on Accreditation in Physical Therapy Education (CAPTE). The ribbon cutting ceremony for the state-of-the-art physical therapy facilities (https://www.youtube.com/watch?v=dumxF9rOP7s) was held on May 21, 2012 and was overseen by Michael Prewitt PhD, FCCP (Dean, College of Health Professions), Dr. Kopp, Dr. Kroll, and Eric Tarr PT, DPT, MBA, OCS (President of the West Virginia Chapter of the American Physical Therapy Association).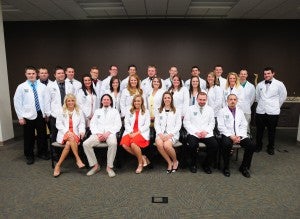 Additional founding faculty members include Rose Rine PT, PhD; Rania Karim PT, DPT, GCS, CEEAA; Saurabh Mehta PT, PhD; Sujoy Bose PT, DPT, MHS, CCS; Gretchen Pfost PT, DPT, NCS; James Dauber DPT, DSc, OCS, SCS; Brad Profitt PT, DPT, OCS, CSCS, DC, CFCE; and Ashley Mason PT, DPT, ATC. As of July 2016, the program completed the recruitment of all core faculty positions and graduated two cohorts (2015, 2016) of DPT students.
Dr. Kroll's original plan was to establish the program, oversee the initial CAPTE accreditation, and then retire to begin a new career as grandmother-in-chief. In July 2016, Dr. Kroll realized her dream of developing a high-quality physical therapy program in the heart of Appalachia where there is tremendous need. She retired leaving a remarkable legacy that will have a lasting impact on the profession, Marshall University, and countless students for many years to come.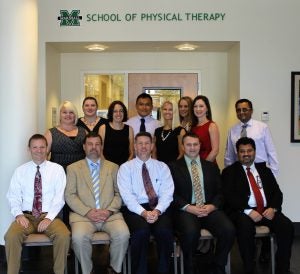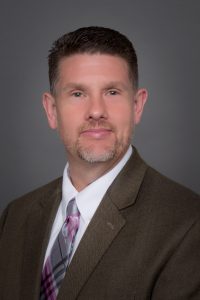 Dr. Scott Davis PT, EdD, OCS was hired in August 2016 as Professor/Chair/Program Director to lead the exceptional faculty and outstanding student body on the next chapter of the MU School of Physical Therapy. Dr. Davis' vision for the MU School of Physical Therapy is bold but with hard work, perseverance, and the pursuit of excellence by faculty, staff, and students, the next chapter will be as profound as the last. Long term goals include: 1) The Marshall University School of Physical Therapy will be ranked as one of the top 50 PT programs in the nation by 2025. 2) Continue to produce well-trained and professional Physical Therapists, who are highly sought after for employment; 3) Achieve a full 10-year CAPTE re-accreditation in 2020; 4) Partner with local physical therapy providers to develop post-professional residency training programs that promote advanced clinical practice and specialization; 5) Develop a vibrant faculty research agenda; 6) Explore opportunities to develop a complimentary PhD or ScD program in the rapidly growing area of Movement Science.