Dear Prospective Students,
The Marshall University School of Physical Therapy welcomes you to our website. We hope that you will take a few minutes to explore the site, carefully review the admissions process, and see how our faculty and students are impacting the Physical Therapy profession.
By all reports, career opportunities in the Physical Therapy profession are projected to remain strong over the next decade. While the job market is positive, the Marshall University Physical Therapy Program strives to produce graduates who are prepared for the demands and challenges of a rapidly evolving healthcare environment.
There are five (5) primary factors that impact the quality of a Physical Therapy education. These include:
Dedicated, passionate, and well-trained faculty
A carefully designed and sequenced curriculum
High-quality clinical education experiences
Physical facilities with the necessary teaching equipment and supplies
A collegial and nurturing environment that is focused on student learning, student outcomes, and mentoring professional development.
The Marshall University PT program strives for excellence in each of these areas. We encourage you to consider these five factors as you review our website. We also encourage you come and visit our campus so you can meet the faculty and see our beautiful, well-designed facilities. I know you will be pleasantly surprised by your campus visit.
Some of the special features of our program include:
8 of the 11 core faculty members are ABPTS Board Certified Clinical Specialists
Brand new and modern facilities with dedicated classroom space, student lounge, and student study areas
Elective study opportunities in focused areas of clinical practice
Non-resident (out-of-state) tuition significantly less (~17% less) than the national average
"So many of our dreams at first seem impossible, then they seem improbable and then when we summons the will, they soon become inevitable." Christopher Reeve
The faculty and I look forward to taking this exciting journey with you and serving as your professor, coach, and mentor. We endeavor to bring out the best in you and to help you to fulfill your dream of becoming a physical therapist. If you have any questions, don't hesitate to contact me at davis1090@marshall.edu or call 304-696-5610.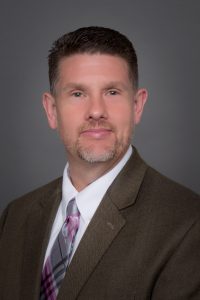 Duane "Scott" Davis PT, MS, EdD, OCS
Chair/Program Director, Professor