Dr. Cheryl Brown, Professor & Associate Dean of COLA

---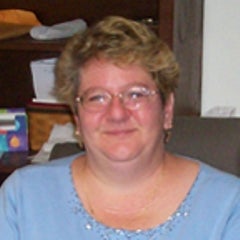 Smith Hall 737 & Old Main 110 | (304) 696-2351 | Email
Dr. Brown received her Ph.D. in Political Science in 1997 from Georgia State before coming to Marshall in 1998. She has won the Pickens Queen Outstanding Teaching Award and the Graduate Advisor of the Year Award. She is currently involved with the Writing Across the Curriculum Committee, the Center for Advancement of Teaching and Learning, and is Parliamentarian for the Faculty Senate.
Office Hours
Also, available by appointment in COLA office (Old Main 110)
Courses Taught
PSC 104 – American National Government and Politics (writing intensive)
PSC 233 – Introduction to Public Policy
PSC 452/552 – Public Personnel Administration
PSC 453/553 – Governmental Budgetary Administration
PSC 461/561 – Urban Problems and Public Policy
PSC 489/589 – SpTp: Comparative Public Administration
PSC 499 – Capstone Experience (with Dr. Behrman)
Research Interests
Dr. Brown is interested in issues of public personnel and public transportation. Her article "Capstone for Political Science Majors: The Content is the Service" (with Robert Behrman) was published in the 2008 Fall/Winter issue of Journal of Public Affairs Education (JPAE 13(3/4):585-591).