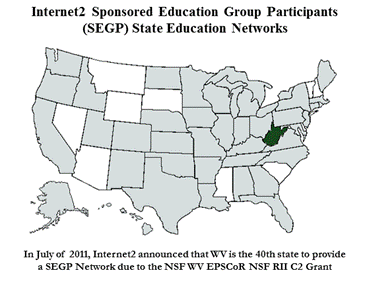 Key Resource Documents
Internet2 Teaching and Learning Infosheet
Internet2 K20 Infosheet
MUSE Infosheet
Internet2 and Libraries: Serving Your Communities at the Speed of Light
Highlighted Projects
The National Internet2 K20 Initiative brings together Internet2 member institutions and innovators from primary and secondary schools, colleges and universities, libraries, and museums to extend new technologies, applications, middleware, and content to all educational sectors, as quickly and connectedly as possible.

Muse is a new social utility tool developed for the Internet2 K20 community enabling educators and practitioners to connect, collaborate, and communicate with their colleagues around Internet2 projects, people, and promising practices.
Muse enables members to create, edit, and search for projects both within their own regional community as well as the national and international Internet2 communities. Muse also allows members to comment, share bookmarks, websites, and other resources and to track fellow Muse members and projects of interest to them. The muse system was designed to support multiple online communities called "regions" within a seemingly separate larger "global" system to allow community members to quickly work between their customized "regional" and "muse global" views.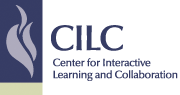 The Center for Interactive Learning and Collaboration (CILC), established in 1994 as a not-for-profit, specializing in the access to applications and the utilization of video conferencing for live interactive content and professional development, as well as web based collaborative learning environments for K-20 education. CILC provides consulting expertise in videoconferencing, integration, problem based learning projects, school-community partnerships and effective techniques for the delivery and development of quality programs.

IDEAS provides Wisconsin educators access to high-quality, highly usable, teacher-reviewed web-based resources for curricula, content, lesson plans, professional development and other selected resources.  These resources help Wisconsin educators use technology to meet the Wisconsin Model Academic Standards and create the foundation for a statewide knowledge management system.

The JASON Project connects students with scientists and researchers in real- and near-real time, virtually and physically, to provide mentored, authentic and enriching science learning experiences.
JASON and its partners create these connections using multiple platforms and technologies, including award-winning, standards-based classroom curriculum developed with NOAA, NASA, National Geographic Society and others; after-school and out-of-school activities; camp experiences; and exploration programs for museums, aquariums, libraries and community centers. The result is a year-round continuum of classroom and out-of-classroom learning.

Teachers' Domain is an online library of more than 1,000 free media resources from the best in public television. These classroom resources, featuring media from NOVA, Frontline, Design Squad, American Experience, and other public broadcasting and content partners are easy to use and correlate to state and national standards.
Teachers' Domain resources include video and audio segments, Flash interactives, images, documents, lesson plans for teachers, and student-oriented activities. Once you register, you can personalize the site using "My Folders" and "My Groups" to save your favorite resources into a folder and share them with your colleagues or students.

Megaconference Jr., now in its 8th year, is an international program designed to give students in elementary through secondary schools around the world the opportunity to communicate, collaborate and contribute to each other's learning in real time, using advanced multi-point video conferencing technology. Vj teams and their interactive partners will develop and share activities focused on both academic and cultural issues. The teams will collaborate with geographically diverse peers on authentic learning activities, thus building international cultural awareness. Participants viewing the days events will be able to address questions to the presenters through a special Megaconference Jr. social networking site.
Megaconference Jr. addresses local and national curriculum standards in multiple subject areas. It will also help students and teachers develop the capacity to effectively utilize high-speed networks, videoconferencing and other emerging technologies to enhance learning experiences.

Set in one of the world's greatest cities, Manhattan School of Music has contributed to the vibrant culture of New York City for over 85 years. It is one of the premier private music conservatories in the nation, with nearly 275 faculty members dedicated to shaping over 800 students from 40 countries into world-class musicians.
While it is the mission of all fine music conservatories to develop talents and refine skills, Manhattan School of Music has a unique combination of strengths that make it an exceptional place from which to launch a career. We believe there is no better preparation for a professional career than to surround students with opportunities to create and perform as well as experience performances of the highest caliber. At Manhattan School of Music, performance is not simply a goal for students; it is already an integral part of their lives. With over 400 concerts, recitals, and master classes each year, the School resonates with the energy of working musicians

MAGPI (the Mid-Atlantic Gigapop in Philadelphia for Internet2) is a regional high-speed network and aggregation point providing access to robust advanced network infrastructure and Next Generation networking services for institutions in Pennsylvania, New Jersey and Delaware. MAGPI is located in Philadelphia, Pennsylvania and it is part of the University of Pennsylvania's Information Systems and Computing central IT organization. MAGPI is managed and operated by staff of ISC's Networking & Telecommunications Department, including our 24/7 Network Operations Center (NOC).
MAGPI is an Internet2 Research & Education Network Member and a Connector for the research and education community.