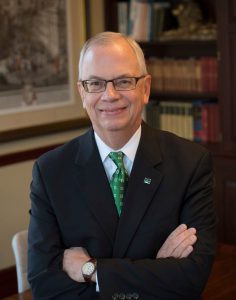 At Marshall University, you'll discover a commitment to teaching, high-level research and professional training that will prepare you to thrive in the world. You'll join a community where you'll be part of something larger than your own ambitions. You'll find a sense of belonging that will help you achieve your full potential. You'll discover what it means to be one of the Sons or Daughters of Marshall. We hope you'll take an adventure and join us in Huntington, West Virginia.
Pay us a visit during one of our Green and White Day open house events, you won't be disappointed. Register by visiting our site.
We're glad you're considering Marshall University.
— Marshall University President Jerome Gilbert
Your @MarshallU Connection
Hello! My name is Alex O'Donnell, and I am the Recruitment Coordinator for the North Texas (Dallas-Fort Worth) region and proudly living in the area. During my time at Marshall, I participated in many different parts of student life, like student government and Alpha Kappa Psi. Marshall takes the amenities found at bigger universities and combines them with the atmosphere of a smaller liberal arts college – all at a great value (especially for students from Texas).
I wholeheartedly believe that there is something for everyone at Marshall, so I encourage you to come visit our campus and meet our Marshall family in person. Go Herd!
-Alex
odonnell18@marshall.edu
972-664-HERD (4373)
Dr. Kara Dixon Vuic, Professor of War, Conflict, and Society at Texas Christian University, looks back at her time in the Marshall University history department and what being a Marshall alum means.
Marshall University Lone Star Achievement Award
Ready for an adventure in the Mountain State of West Virginia?
We are so sure Texans will love being part of the Marshall University family we are offering qualified students an additional $5,000 toward first-year general tuition costs*, making our already competitive tuition even more affordable!
To qualify, applicants must:
Be a resident of the state of Texas
Have a minimum 3.0 high school GPA (4.0 scale)
Have an ACT composite score of 20 or SAT total score of 1030.
For more information about other financial aid opportunities at Marshall University and our affordable costs, visit www.marshall.edu/sfa. Completing the Free Application for Federal Student Aid (FAFSA) is highly encouraged (fafsa.ed.gov)
*General tuition and fees do not include the following: College/Program fees, course-based fees such as E-delivery fees, or any fees associated with room and board. Athletes receiving Athletically-Related Grant-In-Aid are not eligible for this ward. This non-renewable award may not be combined with other merit awards in excess of the value of tuition and fees.
Marshall University Athletics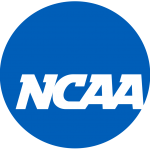 Marshall University is home to 16 Division 1 Athletics teams, ranging from football to men's and women's golf. They compete in Conference USA which stretches from Charlotte, North Carolina to as far west as El Paso, Texas.
Wild and Wonderful West Virginia
Home to some of the most beautiful areas in the United States, West Virginia has many different outdoor activities to enjoy within a short driving distance of Marshall University's Huntington campus.
The Gauley River, 25 miles of whitewater with several class V rapids, has been designated as a National Recreation Area, and the neighboring New River Gorge, a National River, is one of the oldest rivers on the continent and full of rugged rapids that flow north through deep canyons.
Other activities you can be a part of throughout the Mountain State, include hiking, boating, golfing, and skiing. No matter your adventurous taste, the state's mountainous landscape has something for you.