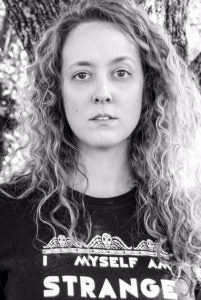 Leah Turley
Director of Alabama Rain by Heather McCutcher Feb. 14-17 & 22-24 at 7:30pm
Leah Turley is Creative Artistic Director for the Appalachian Artists Collective, Managing Artistic Director for MU Theatre ETC!, Adjunct Faculty and Guest Director for Marshall University Theatre,  Education Programs Coordinator at The Clay Center for the Arts & Sciences and Education & Outreach Coordinator for Marshall Artists Series. Leah received her Master of Fine Arts in Theatre Performance at UNC Greensboro in 2012 and became a member of the professional stage actors union, Actors Equity Association, in 2014. Leah is dedicated to the success of her students and improving theatre education and performance throughout Appalachia.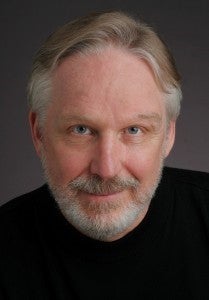 Terry Layman
Director for As You Like It by William Shakespeare April 18-21 at 7:30pm
Has appeared in several Broadway shows including the acclaimed Broadway premiers of Twelve Angry Men, Arthur Miller's Ride Down Mount Morgan (withPatrick Stewart) and Proof (with Anne Heche).  His many Off-Broadway credits include the recent revival of Shaw's Widowers' Houses and the premiere of Regrets Only (with Christine Baranski).  He toured the Country in Proof and in The Royal Family (with Eva LaGallienne).  Internationally, he directed Other People's Money in Prague and played London in Continental Divide-Daughters of the Revolution.  He has acted at Regional Theatres from Florida to California to Alaska, most recently playing Joe Keller in All My Sons in Baton Rouge.  He also appeared regionally in Trip To Bountiful (w/ Ellen Burstyn); The Little Foxes (w/ Geraldine Page).  He is member of The Actors Company Theatre (TACT) in NYC, where he both acts and directs.  He played King Lear and directed The Importance of being Earnest with The Titan Theatre Co. in Queens, NY.  He has acted and directed for 20 years at the Monomoy Theatre on Cape Cod.  He has guest directed at the Hartt School and at Marshall University in WV.  His TV and film appearances include "The Patriot," "Bored to Death," "Rubicon," "Ed," "Law and Order," and "L&O SVU" and most NY soap operas.  He is blissfully married to fellow actor Ellen Fiske.