Sense and Sensibility
By Katie Hamill
Adapted from the Novel by Jane Austen
October 22-24, 2020  7:30 PM Nightly
Video Streaming on Vimeo.com
Sense and Sensibility depicts the struggles that the Dashwood sisters have after their father's death, leaving them poor, and vulnerable in late 18th century England. The play asks the question, "when reputation is everything, how do you follow your heart?
Please call the box office at 304-696-ARTS (2787) for information on how to watch.
This production is FREE!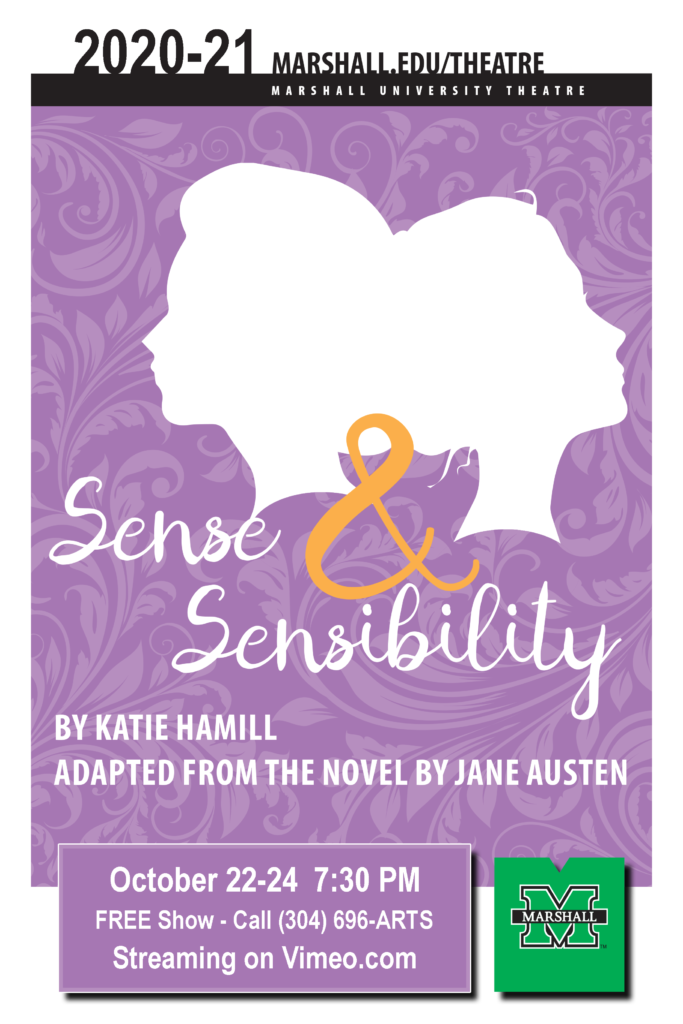 Additional Shows…
There are a few additional shows in the works that will be streamed at a later date.  Please stay tuned!