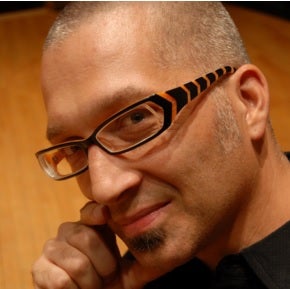 HUNTINGTON, WV Jazz composer, arranger, pianist and educator Earl MacDonald performed with Marshall University School of Music and Theatre students and faculty with his own compositions and arrangements at 7:30 p.m. Wednesday, Sept. 30, in Smith Recital Hall on Marshall's Huntington campus.
WMUL-FM will be airing this show as a special program on Friday, October 23 at 4 p.m.
Currently associate professor and director of jazz studies at the University of Connecticut, MacDonald earned a Bachelor of Music degree in jazz performance at McGill University and a Master of Music degree at Rutgers, where he apprenticed with Kenny Barron. MacDonald is an active clinician, guest conductor and teacher at summer camps. The UConn Chapter of the American Association of University Professors honored MacDonald with its 2006 Excellence Award for Teaching Innovation and 2003 Teaching Promise awards. Additionally, he received the 2013 School of Fine Arts Outstanding Faculty Award at UConn.
For more information about MacDonald or the music program at Marshall, call 304-696-3117.