MOVC News
MOVC NEWS

Everyone at MOVC enjoyed a welcome visit from our new President Jerome A. "Jerry" Gilbert on Monday February 8, 2016.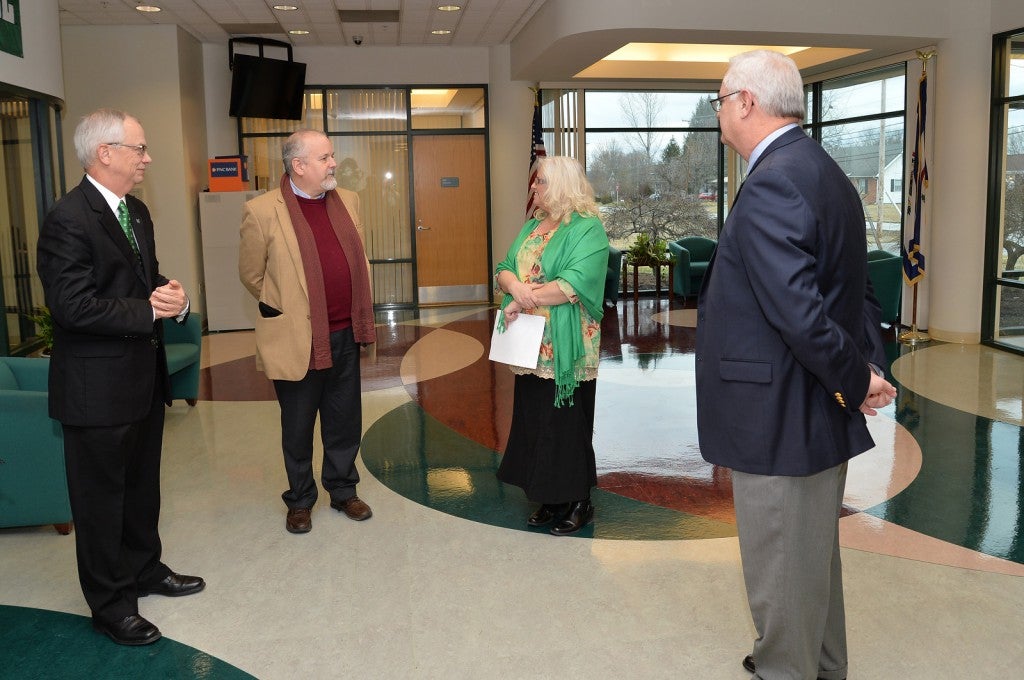 Shelby Rodgers receives the Ohio Valley Bank Scholarship today, June 30, 2015.

 


We would like to give thanks to Mario Liberatore, president, and Ohio Valley Bank for supporting our students here at the MOVC.
MOVC Director, Homer Preece, presents Alex Potter, nursing major, with the Preece Family Scholarship for the 2015-2016 year.

 West Virginia Attorney General, Patrick Morrisey, visited the MOVC today, June 30, 2015.

 


Here, Mr. Morrisey and Director Homer Preece are speaking with Professor Croy's English 101 class.
Class of 2015 MOVC Nursing  Pinning Ceremony
Everyone had a great time on Tuesday February 2nd during our event to welcome Marshall University's new interim President Gary G. White. President White and his wife JoAnn personally met with and spoke to many students, faculty and staff during the evening.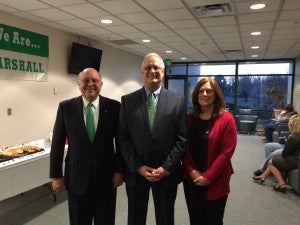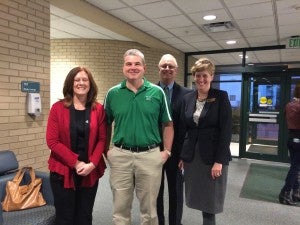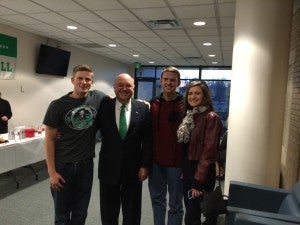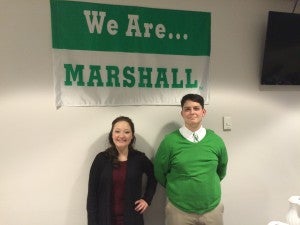 We enjoyed celebrating our Mid-Ohio Valley Center board member – Mario Liberatore's well-deserved recognition tonight as he received the Governor's Award for Lifetime Achievement. Thanks very much to Charles Lanham for his leadership in organizing Mario's nomination, we were proud to support the nomination and to help celebrate the presentation tonight at the awards ceremony in Charleston. Secretary of the Arts, Kay Goodwin, and Gayle Manchin, former first lady of WV and current WV Board of Ed chair, presented tonight's awards at an impressive dinner in the Civic Center. Congratulations, Mario!
MOVC celebrates 20 Years!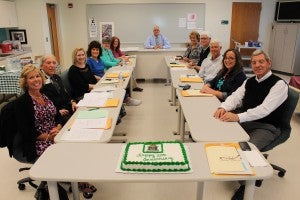 Starting on the left and moving to the top of the picture. Letty Willis, Mario Liberatore, Dama Schultz, Rebecca Stump, Sue Hudson, Sheila Fields, Homer Preece, Sandy Dunn, Bill Stricklen, Rick Handley, Jessy Painter, and John Sang.  Absent were Suzanne Dickens, Bill Barker, Mary Hawk and David Pittenger.