New Family Fun Fest!
We are excited to welcome you to our brand new event, Family Fun Fest! Board games, movies, painting, and football all await you at this one-day event. Have you ever wanted to walk on the "Winningest field in the country"? What about witness the solemn fountain ceremony when water flows through the Memorial Fountain once again? Do you just want some relaxation and family time for your student before they have to his the books for finals? Then Family Fun Fest is for YOU!
---
Parent and Family Services can assist you and guide you through the resources and administrative processes of the university. Think of us when you have questions about campus, housing, student organizations, or anything concerning your role in your student's college success.
Every new semester, Marshall University undergoes a transition with the arrival of new sons and daughters. We are by your side as the Marshall community grows and changes in exciting new ways.
---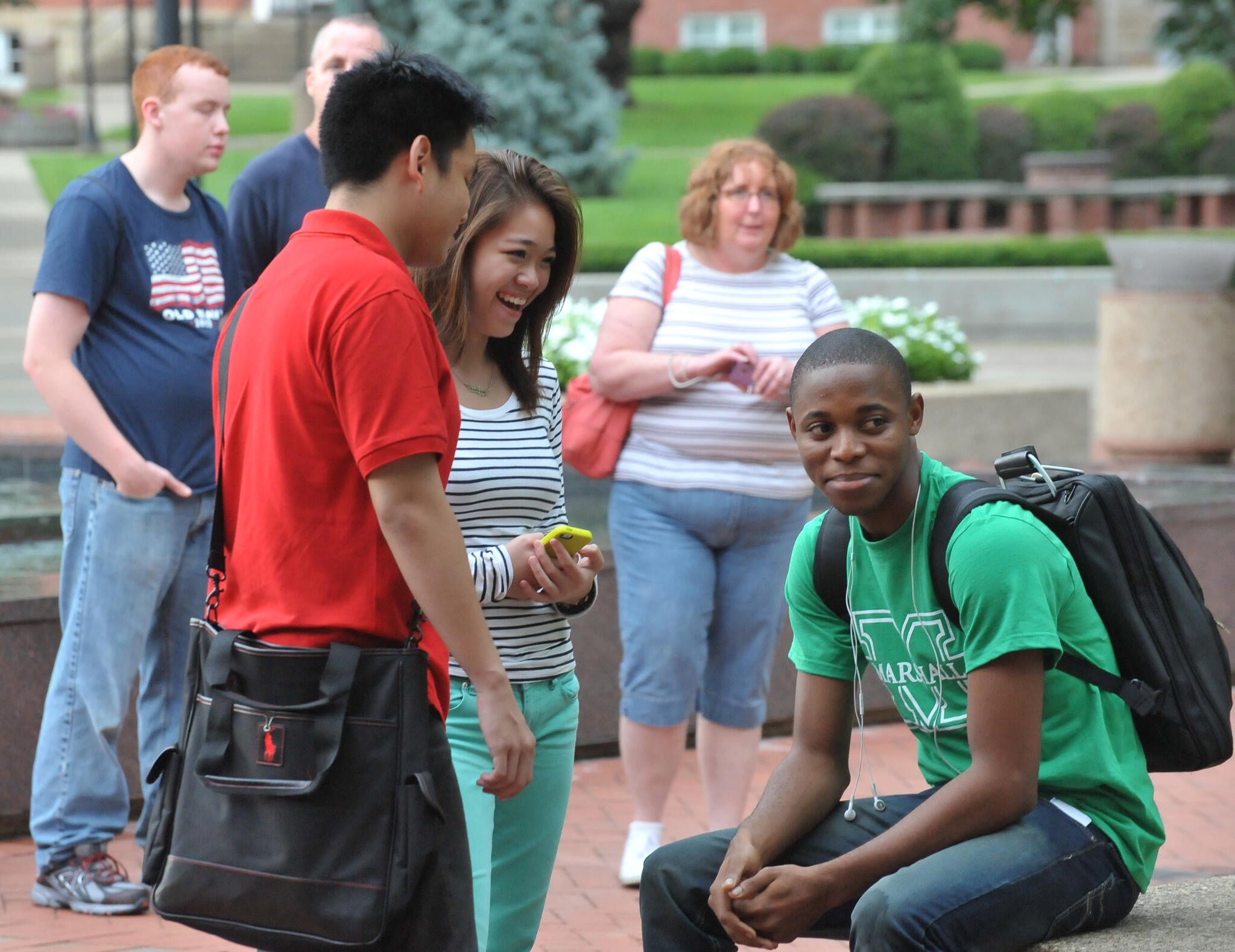 Marshall University's Parent and Family Handbook
As we move throughout life, substantial changes are often equally marked with enthusiasm and anxiety. As your student's transition to adulthood and success commences, it is important to have answers to help you enjoy this time. The Parent and Family Handbook addresses questions most commonly asked by parents of new Marshall University students, and much more.