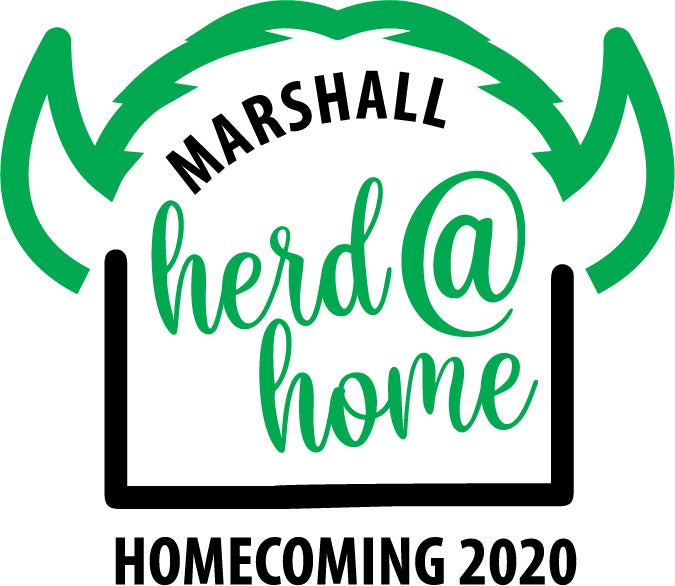 Home.
It is a word that we often use to associate with a place that we feel most comfortable. Our physical house. A favorite restaurant. A sporting venue. Our beloved university.
This year, home is going to take on an all-new meaning here at Marshall University.
Homecoming will look completely different this year as we move into the virtual space like many of our peer institutions across the nation. It was a decision that was not taken lightly as we understand and respect the traditions and excitement that are associated with returning to campus in the fall to celebrate this time-honored tradition. But with so many questions regarding the weeks ahead and for the safety of our alumni, which is of paramount importance to us, we have decided to present an entirely new Homecoming experience this year that we are calling "Herd @ Home."
We are pleased to tell you that those traditions will continue in 2020, albeit in a completely fresh and innovative new format. We are excited to announce that Homecoming 2020 will take place as scheduled during the week of October 19-24 culminating with the Thundering Herd taking on the FAU Owls in the annual Homecoming game.
Herd @ Home
Join us October 19-24 for "Herd @ Home," an all-virtual, completely online Homecoming experience. From games to webinars, interviews with campus leaders, tours of new and historic venues, virtual events such as a 5K and parade, we plan to bring you the best virtual content to make your time away from campus enjoyable.
While we can't be together in-person this year, we hope that "Herd @ Home" will in some way fill that void and make you feel a part of the Marshall Homecoming experience. We can't wait to see you online in October!
#HerdHomecoming