Marshall University offers a number of high-quality graduate degree programs that will allow you to pursue your dreams. We are here to support you when you are ready to earn your master's degree, graduate certificate or doctorate.
At Marshall University, you can move to the next level in your career by completing one of our top-quality programs, guided by our talented and dedicated graduate faculty. We offer more than 55 accredited graduate degree programs and over 35 graduate certificate programs at locations throughout the state of West Virginia and online worldwide. Marshall serves more than 3,000 graduate students annually—more than 25 percent of our total student body.
You will find we offer our courses using both traditional classroom and contemporary online formats. As such, you may be able to complete your degree without the expense of moving or a long commute to campus.
Marshall University ensures that graduate students succeed in our doctoral and master's degree programs. Your graduate degree program director will assign you to an advisor, who will assist you throughout your program to help you to fulfill your academic goals. Please also review the Graduate Catalog for specific graduate information.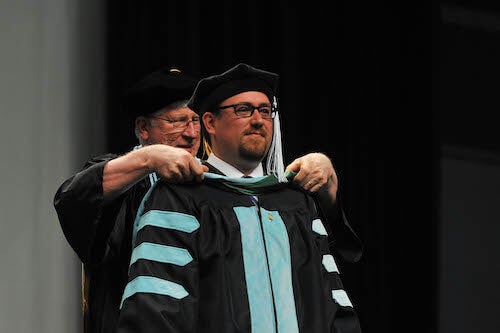 Graduate Degree Programs
Marshall University's 56 master's degree programs range from Accountancy to Technology Management. You can earn your M.B.A., advance your teaching career, study Healthcare Administration, become an Athletic Training Professional and more.
Our nine doctoral programs offer the highest degree options in the fields of business, education, health professions, medical and biomedical research, and psychology.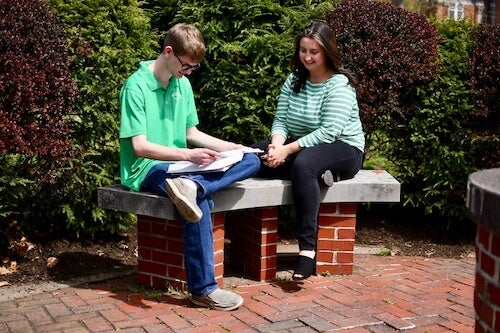 Graduate Certificates
At Marshall University, you can choose from 35 graduate certificates on-campus and online. A certificate program is a short, focused program of study, typically for 12 – 21 credits. These programs are designed to help you enhance your job skills, earn recognition, gain licensure and increase your marketability. You can work toward a graduate certificate in addition to pursuing your master's degree or you can enroll in a standalone graduate certificate program. You also may be able to apply graduate certificate course credit to a graduate degree.
Financing Graduate Education
Pursuing graduate education is a wise investment in your career and future. Marshall University can assist you with ways to pay for your graduate education.
Your first step will be to complete the Free Application for Federal Student Aid (FAFSA), which will enable the our Office of Financial Aid to determine your eligibility for an individual award package. Graduate assistantships are available in teaching, research, clinical practice or faculty support. A graduate assistantship can provide you with valuable work experience related to your graduate studies and reduce the overall cost of your education.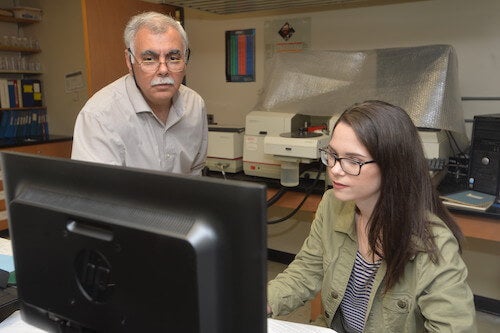 Student Services
Like all Marshall students, graduate students can take advantage of student services that support their educational experience. Contact the Bursar about tuition and fees, and bill payments. Counseling services help you manage stress and test anxieties, and Career Education can help you prepare for the future. Explore the full range of services available to you during your graduate education experience.
Graduate Certificate Programs
How to Apply
If you're ready to apply to Marshall for a graduate degree or graduate certificate, you'll want to first determine the type of admission you're seeking to learn about requirements and other application procedures.
If you have questions and want more information, please contact us today. We're ready to help you take your next steps to your Marshall University education!
Contact Graduate Admissions