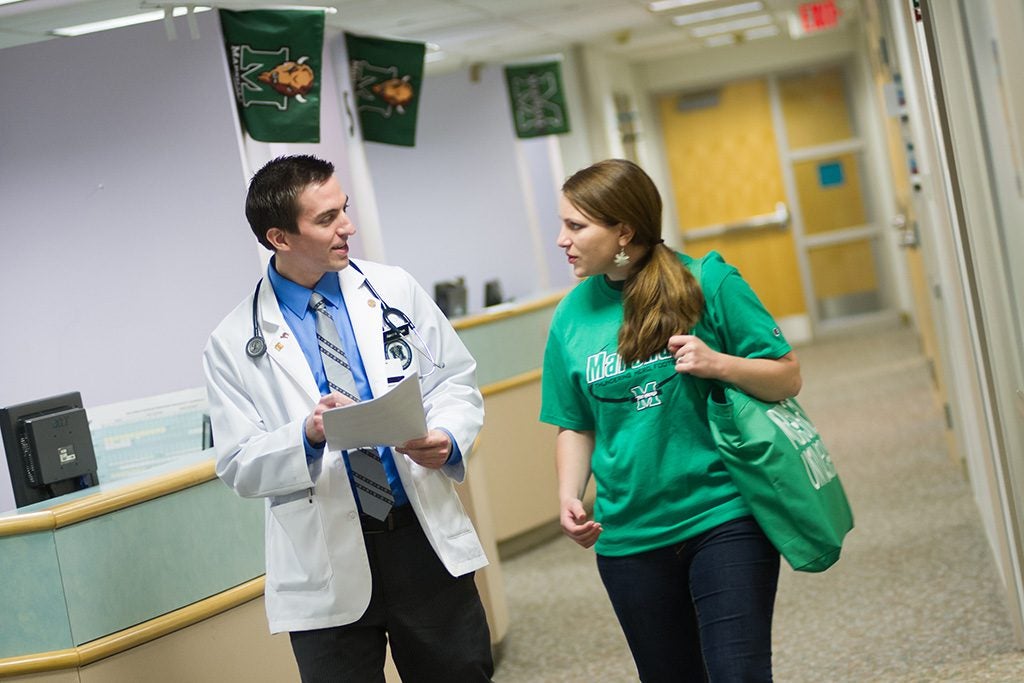 Student Health is provided by Marshall Health at the Marshall University Medical Center, located beside Cabell Huntington Hospital, to provide health care services for acute illnesses to students.
Transportation to Student Health
Transportation is provided to students to the Student Health facilities free of charge by  Cabell Huntington Hospital shuttle.
Pick up: 9 a.m. and 1 p.m
at the 5th Avenue entrance of the Memorial Student Center (MSC)
Return: 11 a.m. and 3 p.m.
at the Student Health entrance
Hours and Information
Hours: 8 a.m. to 10:45 a.m. and 1 p.m. to 4 p.m.
Monday – Friday when classes are in session
Students may show up to see a doctor without an appointment, but an appointment is highly recommended to avoid potentially lengthy wait times.
Clinical Director: Ross Patton, M.D.
Administrator: Rayshawn Eastman, Assistant Dean, Student Affairs – 304-696-8850
Clinic Phone: 304-691-1100