Chair: Dr. Daniel Holbrook
Director of Graduate Studies: Dr. Robert Deal
Phi Alpha Theta Faculty Advisor: Dr. Montserrat Miller
Marshall University's Department of History features a distinguished faculty with diverse backgrounds and interests. Our faculty are active members of the Marshall community and publish regularly with leading scholarly presses and journals. They are also the proud recipients of multiple university-wide teaching awards. Specific teaching/scholarship areas include US History, European, Asian, British, African-American, Latin American, History of Technology, and Public History.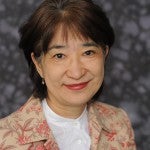 ANARA TABYSHALIEVA  (Ph.D., Kyrgyz National University) is an associate professor of Asian history.  She teaches courses in modern and pre-modern Asian history, South and Central Asia, East Asia, Modern China, Modern Japan, and Eurasia.  Her research projects have been supported by the John D. and Catherine T. Mac Arthur Foundation, the UNESCO Hirayama Silk Road Program (France), the US Institute of Peace, the Woodrow Wilson Center, and the United Nation Development Program (UNDP).  She has been a scholar in residence at United Nations University in Japan and at the Centre for the Study of Islam and Muslim-Christian Relations, University of Birmingham (UK).  She has authored several books and numerous chapters, articles, and reports on history, international relations, development, and gender issues.  Dr. Tabyshalieva served as co-editor of the UNESCO volume History of Civilizations of Central Asia: Towards the Contemporary Period: From the Mid-nineteenth to the End of the Twentieth Century" (Paris, 2005).  She is also the author of the UNESCO report on human security in Central/South Asia (Paris, 2007), and co-editor, with Albrecht Schnabel, of Defying Victimhood: Women and Post-Conflict Peacebuilding (UNU Press, 2012).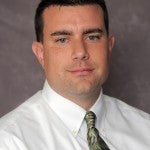 DAVID TROWBRIDGE (Ph.D., Kansas) is an Associate Professor of History and the Director of African and African American Studies at Marshall University. Dr. Trowbridge is the author of A History of the United States and the creator of Clio, a website and mobile application that connects users with the history and culture that surrounds them. Clio has grown to over 5000 entries across the United States and is available for free at www.theclio.com. Dr. Trowbridge has also authored several articles in leading academic publications such as the Journal of American History and Journal of African American History. Among his current projects are the publication of a book on African American pioneers in the American West following Reconstruction, and a second book entitled Jim Crow in the Land of John Brown which details the origins of segregation and the Black Freedom Struggle in America's Heartland.
Emeritus Faculty