H.E.L.P. Application Checklist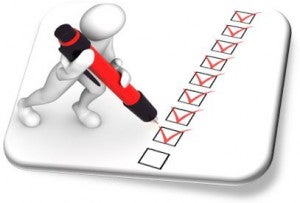 Thank you for your interest in the H.E.L.P. Center. This checklist should help you find out if we have all documents and fees needed to complete your application.
1. H.E.L.P. application form and $50.00 application fee. A photograph is optional, but this helps us to remember you.
2. A copy of the intelligence test (WAIS-IV or equivalent) and educational evaluation (Woodcock-Johnson III Tests of Achievement or equivalent).  The IQ test should be no older that three years old and the educational testing must be within the last year.   We require that all scores be reported.  Screenings, such as the WASI and WRAT-4, are not accepted.
3. Two references, other than family members, stating why they feel you should attend college.
4. One page written statement by student (without help) regarding why college is desirable to the student.
5. An interview is required for admission to H.E.L.P. You should come for the interview before February. Call Renna Moore at (304) 696-6252 to schedule an appointment for the interview.
6. You must submit a separate application to Marshall University. To participate in H.E.L.P. you must be admitted to Marshall University.
H.E.L.P. Center Fees For The 2012-2013 Academic Year:
For all the revised fees for participating in H.E.L.P. please click in the picture below.