College H.E.L.P.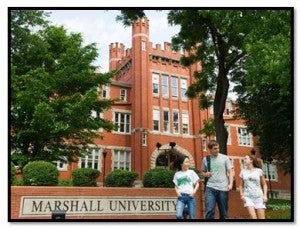 The H.E.L.P. College Division works with students to address all areas of academic life on Marshall's campus, from mastering course content to addressing the organizational and executive functioning concerns which can impact a student's ability to learn.
H.E.L.P. provides qualified students with LD or Attention Deficit Hyperactivity Disorder (ADHD) the rights and accommodations which they are guaranteed under section 504 of the Rehabilitation Act.
Each student enrolled in the College Division's services is provided access to academic tutors, study skills tutors and academic coaches as necessary. We work with students and their guardians to assess the level of ability and need for each student and provide them not only with the mandated accommodations, but with the practical assistance that may be essential for that student's success.
Area of Emphasis:
Improvement of study skills
Assistance with note taking skills
Assistance with improvement of memory
Assistance with/improvement of organizational skills
Assistance in test preparation
Oral administration of tests when appropriate
Scribes provided for tests when appropriate
Liaison maintained between professor and student