Welcome to Summer Prep
2018 will be June 4 to July 6. During that time, Student Orientation will be on Friday, June 22.
If students are registered for Summer Prep, HELP will register for them for Orientation.
If students are not attending Summer Prep and would like to attend Orientation with HELP, contact Sara Barker (email: barkers@marshall.edu  phone: (304) 696-6312).
---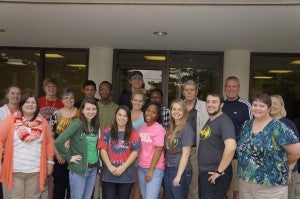 Summer Prep, a division of the College H.E.L.P. Program, is designed to help acclimate incoming freshmen and transfer students to their new lives on the campus of Marshall University.  Summer Prep also introduces students to their academic responsibilities as university students and participants in College H.E.L.P. During Summer Prep, students learn about the opportunities and resources available to them at the H.E.L.P. Center and at Marshall University, which provides them with a distinct advantage when they start the fall semester. We have found that the Summer Prep experience greatly improves the success rate of our students by building a solid foundation on which to start their academic careers at Marshall University.
---
Prepare for success
Incoming freshmen accepted by College H.E.L.P. are strongly encouraged to attend one of two Summer Prep sessions offered each year. The first session correlates with Summer Session II at Marshall University, which runs for five weeks, and the other session is an abbreviated session for late high school graduates, which runs for the remaining three weeks of the five-week session. Students are encouraged to participate in the full five-week session to be fully prepared for the fall semester.
---
Experience academic life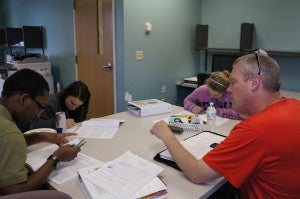 This summer, we are offering a scholarship in memory of Jerry Greer, a HELP student who lost his life in the summer of 2016.  Preference will be given to students with dyslexia.  The application is provided below.
---
Contact Summer Prep
Sara Barker, M.A., Coordinator
(304) 696-6312
---