College H.E.L.P.
Welcome to College H.E.L.P.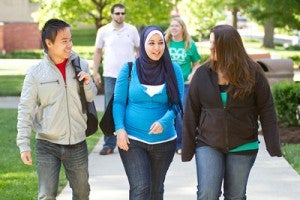 The College H.E.L.P. Program is a fee-based service that works with Marshall University students diagnosed with a Specific Learning Disability (S.L.D.) and/or Attention-Deficit/Hyperactivity-Disorder
(A.D.H.D). Students receive instruction and coaching in study skills, time management, and organization from qualified learning specialists through our Skills Development Program, one-on-one academic tutoring from graduate assistant tutors, and testing accommodations as guaranteed under section 504 of the Rehabilitation Act.
---
Tailored to individual student needs . . .
We work closely with students, their parents/guardians, diagnosticians, and education specialists to assess each student's level of academic ability and need and provide them with the most necessary and practical services to help ensure his or her academic success at Marshall University.
---
Areas of Emphasis Include:
Instruction in engaged, multi-sensory study techniques
One-on-one academic tutoring
Participation in Skills Development Program as needed
Development of listening and note taking skills
Assistance with improved memory systems
Support in developing improved time management and organizational skills
Coaching in test preparation and strategies
Oral administration of tests when appropriate
Scribes provided for tests when appropriate
Liaison maintained between professor and student
All newly admitted College H.E.L.P. freshmen and transfer students participate in College H.E.L.P.'s Summer Prep program to help acclimate to their new academic life at Marshall University
---
---
Contact Us:
(304) 696-6252