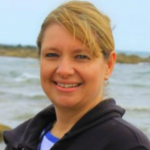 Ange
la Holley, Director
, began working with the Heart of Appalachia Talent Search Program in December of 2002. Prior to being the Director of the HATS Program, she worked as the Director of the Student Support Services Program at Ashland Community College located in Ashland, KY.
Angela is a graduate of Marshall University where she completed a B. A. in Psychology as well as an M. A. in Student Affairs Counseling. Angela was a participant in the Student Support Services Program at Marshall and has experienced first-hand how TRIO programs contribute to student success.
"The Student Support Services Program made a significant impact on my academic and career choices. Although I had the academic ability to achieve, I had no idea how to channel my potential. It is a privilege and honor to have come full circle and now serve as the Director of the Heart of Appalachia Talent Search Program at Marshall University. In this position, I hope to help students see the value of TRIO Programs as well as the value that they hold within themselves."
Angie serves Hannan Junior/Senior High School in Mason County.
Angie can be reached at 304.696.2201 or Holley1@Marshall.edu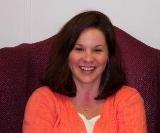 Tira Runyon, College Access Advisor

,

graduated from Marshall University with a Bachelor's Degree in Counseling and is currently working on a Master's Degree in Mental Health. Tira became a member of the HATS Staff in May of 2004 and was excited to learn that she would be serving students in the familiar halls of Wayne Middle and High Schools.
As well as Wayne Middle School and High School, she assists students at Crum Middle, Ft. Gay Middle, Tolsia High, and Buffalo Middle School. She is also the counselor for the 9th & 12th graders at Spring Valley High School.
Tira can be reached at 304.696.3259 or runyon21@marshall.edu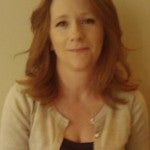 Shannon Zornes,

Administrative Assistant

, joined the Talent Search team in August 2004. An Ohio native, Shannon is a graduate of Ashland Community and Technical College with an Associates degree in Office Systems. She is currently working towards her Bachelor's Degree in English here at Marshall. As a low-income, first-generation college student, Shannon is well aware of the challenges that our students will face as they pursue their own college dreams and goals.
A key member of the Talent Search team, Shannon helps organize such events as the Junior/Senior Trips, Middle School College Camp and college campus visits.
Shannon is also a
mother who stays busy with her two college age children, as well as, one in elementary. Shannon looks forward to meeting all of the Talent Search participants in the many activities planned for this upcoming year.
Shannon can be reached at 304.696.2941 or zornes@marshall.edu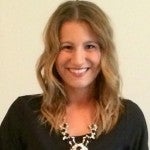 Summer B. Stover, College Access Advisor, began working with the HATS program in July 2014. Summer hails from Ashton, WV. She received her Bachelor's Degree from Marshall University in Sports Management and Marketing, as well as, her Master's Degree in Adult and Technical Education, Adult Education. Summer is no stranger to the TRIO programs. In high school, she was involved with our program and while a student at Marshall she was involved with Student Support Services. Summer serves Point Pleasant Junior/Senior High School and Wahama Junior/Senior High School in Mason County. In Wayne County she serves CK Middle School, the junior and senior classes at Spring Valley High School, and Vinson Middle School. Summer can be reached at 304.696.3287 or stover38@marshall.edu