Birke Art Gallery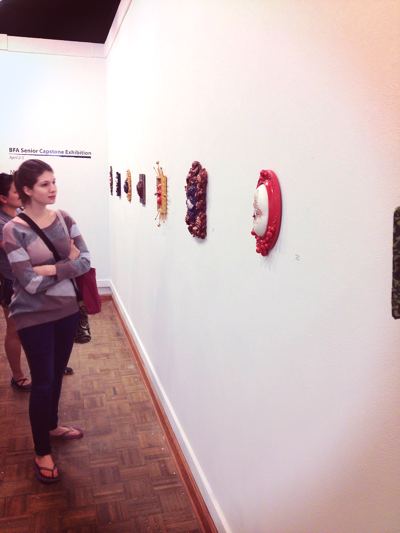 The Birke Art Gallery is a venue which is valuable to students in two significant ways. First, it offers the developing artist the opportunity to interact with the work of professionals in the field and to listen to presentations concerning craft and concept by the exhibiting artist. Second, it serves as an exhibition space for the students – annually in the form of the Student Juried Exhibition and, for graduating seniors and graduate students, individual and group shows as part of the Capstone Experience.
The Birke Art Gallery
School of Art and Design
Marshall University
One John Marshall Drive
Huntington, WV 25755
304-696-2296
galleries@marshall.edu
Hours:
Monday – Friday: 10 am – 4 pm
Monday evenings: 6 – 8 pm
The Birke Art Gallery is located on the first floor of Smith Hall.
Fall 2013 Schedule
Trending Now:
Artists and Audiences in the Information Age
2014 Birke Fine Arts Festival
January 30 – February 27
Portfolio Review: March 3-13
Student Exhibition Group 1: March 31-April 3
Student Exhibition Group 2: April 7-10
Student Exhibition Group 3: April 14-17
Student Exhibition Group 4: April 21-24
Student Exhibition Group 5: April 28-May 1
*All student receptions occur on Mondays, 5-7 pm
If you are interested in submitting a proposal for an exhibition at Birke Art Gallery or Gallery 842, please use Exhibition Proposal.