Marshall University Center for Wellness in the Arts
Directors
Jack Colclough
Phone: 304-696-2511
Email: colclough@marshall.edu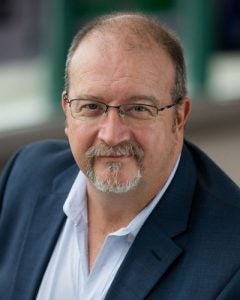 Jack Colclough is a professor in performance studies. Jack received his MFA from the prestigious, Professional Actor Training Program at the University of Washington in 1986, and a BS from the University of Idaho in 1983. As a professional actor, Jack has worked extensively on the New York City stages, as well as in many of our countries finest regional theatres. Since joining the faculty at Marshall University in the spring of 1998, Jack has been involved in many departmental productions both as a director and as a performer. Most notable performances have been: "Prospero" in The Tempest, "Donny" in American Buffalo, "The Stage Manager" in Our Town, and "Heisenberg" in Copenhagen. As a director, Jack has cultivated an eclectic portfolio, with an acknowledged nod to the "classics", among his directorial efforts include: The Glass Menagerie, Hair, The Seagull, Twelfth Night, Romeo and Juliet, Terra Nova and To Kill a Mockingbird. For the last 25 years, Jack worked a great deal as a fight choreographer and has taught stage combat at numerous theatres and education institutions. He is the founding artistic director of New Works, a not for profit organization that provides a forum for the development and exploration of new and exciting theatrical storytelling. Jack is a proud member of both Actor's Equity Association and The Screen Actor's Guild.
---
Henning Vauth
School of Music
Phone: 304-696 – 2337
Email: vauth@marshall.edu
German pianist and WVMTA Teacher of the Year 2017 Henning Vauth serves as Associate Professor of Piano, Coordinator of Keyboard Studies, Co-Director of the Center for Wellness in the Arts, and Program Director of the School of Music (Interim, 2018/19) at Marshall University in West Virginia. He is President-Elect of the West Virginia Music Teachers Association and a member of Pi Kappa Lambda (U.S. National Music Honor Society).
A laureate at international competitions in Italy and Norway (IBLA and Grieg), Henning Vauth has performed in North and South America, Europe, and Asia. The Chicago Tribune entitled a review of his solo recital in September 2018: "Pianist delights audience with playing, charm and wit." Vauth's further professional engagements in 2018 included the National Taiwan University of the Arts in Taiwan, the World Piano Conference in Novi Sad, Serbia, the International Summer Academy of Music "Lüneburger Heide" in Germany, the Global Summer Institute of Music in Richmond, Virginia, the Festival of the American Liszt Society in Greenville, South Carolina, and competition adjudication for the Music Teachers National Association (Eastern and Southern Division). In 2019, he will travel to Italy and Colombia to perform and teach at International Music Festivals.
Henning Vauth holds a Doctor of Musical Arts in Piano Performance and Literature from the Eastman School of Music (University of Rochester, USA), in addition to further degrees and certificates in piano performance and pedagogy from the Hochschule für Musik, Theater und Medien (Hannover, Germany), the Ecole Normale de Musique "Alfred Cortot" (Paris, France), and Western Michigan University. He studied piano under Nelita True, Einar Steen-Nøkleberg, and Nelson Delle-Vigne Fabbri, and harpsichord under William Porter. Master classes with Philippe Entremont.
---
Karen McNealy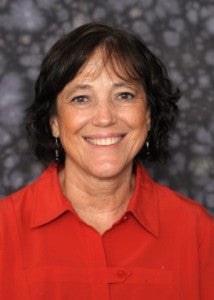 Communication Disorders
Phone: 304-696-3634
E-mail: mcnealy@marshall.edu
Karen McNealy serves as Chair and Program Director of the Department of Communication Disorders. Dr. McNealy assists with hearing conservation training for artists within the CWA. She holds an undergraduate degree in Speech and Hearing from Marshall University, a master's degree in Audiology from the University of Tennessee and she completed her doctoral degree in Audiology at Salus University. She teaches courses in audiology, aural rehabilitation and speech science. Dr. McNealy has an interest in program development which supports the clinical education of students while serving community needs. She is actively involved with the Scottish Rite Speech Language Program at Marshall, the Luke Lee Listening, Language and Learning Lab at Marshall, and a new program the Pat and Dolly Oshel Parent Education Program all which are housed in the Marshall University Speech and Hearing Center.
---
Mark Timmons
School of Kinesiology
Phone: 304-696-2925
Email: timmonsm@marshall.edu
Mark Timmons, Ph.D., ATC, is an assistant professor of athletic training within the Marshall University College of Health Professions.  Prior to his position at Marshall, Professor Timmons worked as an athletic trainer for the University of Chicago (1988-1999) before attending University of Michigan to receive his master's in kinesiology (2001). He also served as faculty at University of Toledo where he received his Ph.D. in exercise science (2007). Professor Timmons conducted his postdoctoral research at the Hunter Holmes McGuire Veterans Administration Medical Center at Virginia Commonwealth University in Richmond, Va. (2009-2012) where he explored shoulder pain biomechanics. Fully aware of the opportunities the field of sports medicine has to offer, he hopes to bring an equal balance of academic and clinical experience to the Center for Wellness in the Arts.
---
Marshall University Center for Wellness in the Arts 
Faculty, Staff and Assistants
Gary McIlvain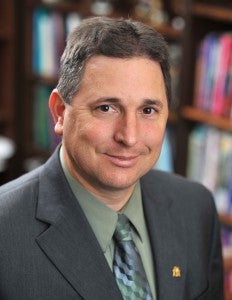 School of Kinesiology
Phone: 304-696-2930
E-mail: mcilvain2@marshall.edu
Gary McIlvain, EdD, LAT/ATC, serves as the College of Health Professions Associate Dean of Student Affairs, School of Kinesiology Department Chair and Associate Professor at Marshall University. He received his Bachelors of Science from Lipscomb University in Nashville, TN, Masters of Science degree from Middle Tennessee State University and completed his Doctorate in Kinesiology and Health Promotion at the University of Kentucky. He started at Marshall in the fall of 1999 and has taught in the CAATE accredited athletic training education program serving as clinical coordinator and program director. Dr. Mcilvain's research interests are in injury prevention, specifically in regard to athletic injury prevention.
---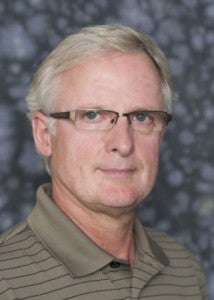 Terry Shepherd
School of Kinesiology
Phone: 304-696-3186
E-mail: shephert@marshall.edu
Dr. Terry Shepherd oversees the Exercise Physiology Lab which is a main site for CWA training. Dr. Shepherd and his students programmed strength and endurance exercises to prepare students actors for the 2014 debut performance of Cabaret in Marshall's Joan C. Edwards Playhouse. Dr. Shepherd earned his Ph.D. in Exercise Physiology with emphasis in exercise biochemistry and metabolism from the University of Utah in 1987.  He founded HIT Centers Inc., a national franchise system for athletic human performance, weight loss and adult fitness. Dr. Shepherd serves as coordinator for the exercise science graduate program while teaching exercise science classes (exercise physiology, fitness evaluation, and exercise leadership and prescription, etc.). He also directs all research and learning experiences in the Exercise Physiology Laboratory.
---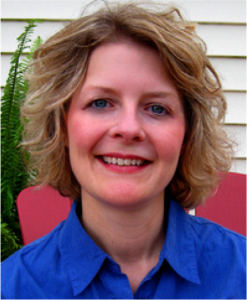 Lisa Fry
Communication Disorders
Phone: 304-696-3640
E-mail: thomasl@marshall.edu
Dr. Fry is in charge of the vocal health component of the CWA. She is an adjunct faculty member who earned her undergraduate degrees at Marshall University and her doctoral degree at the University of Kentucky. Her interest areas are in voice and neurogenetics. Dr. Fry teaches the Introduction to Graduate Studies and Voice courses in the Department of Communication Disorders.
---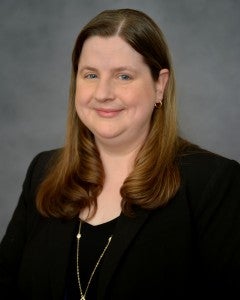 Rebecca Brashears
Communication Disorders
Phone: 304-696-2906
E-mail: brashearsr@marshall.edu
Rebecca Brashears, Au.D., CCC-A, is a Clinical Assistant Professor and Licensed Audiologist at the Marshall University Speech and Hearing Center in the Department of Communication Disorders. She received her Clinical Doctor of Audiology degree from Ohio University in 2007 and currently maintains her Certificate of Clinical Competence in Audiology through the American Speech-Language-Hearing Association. Previously, she has practiced in private, medical, and academic settings. Dr. Brashears specializes in pediatric diagnostic testing, cochlear implants, hearing aids, and aural rehabilitation. At the Marshall University Speech and Hearing Center, she provides pediatric diagnostic hearing evaluations including behavioral observation audiometry (BOA), visual reinforcement audiometry (VRA), play audiometry, auditory brainstem response (ABR) testing, and otoacoustic emissions (OAE) testing. In addition, she provides hearing aid programming and verification services as well as cochlear implant mappings. Dr. Brashears is currently a West Virginia Birth to Three provider and is collaborating with the Marshall University's Center for Wellness in the Arts to provide hearing screenings and hearing protection to those students in the music program.
---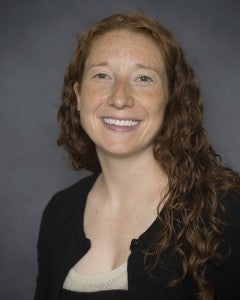 Elizabeth Casey
Health Science
Phone: 304-696-5831
E-mail: caseyel@marshall.edu
Elizabeth Casey, Ph.D., is the program director of the Department of Health Sciences within Marshall University's College of Health Professions. Since 2014, Dr. Casey has served as an assistant professor within the college and taught undergraduate health professions courses. Prior to her position at Marshall, Casey taught a variety of courses in psychology, including sports psychology and research methods at Onondaga Community College and Cazenovia College in Syracuse, NY. She also served as the assistant women's basketball coach for Onondaga Community College.  In addition to her work experience, Dr. Casey completed a full-time internship in Rehabilitation Psychology at the VA Medical Center in Syracuse and conducted research studies in cardiac rehabilitation programs on the relationship between depression and cardiovascular disease. She received her Ph.D. in Clinical Health Psychology and her M.A. in Psychology from Kent State University in Kent, Ohio and her B.A. in Psychology from Hamilton College in Clinton, NY. Dr. Casey said she enjoys mentoring students as they seek out healthcare careers that match their interests and helping them develop the skills needed to be successful healthcare professionals.
---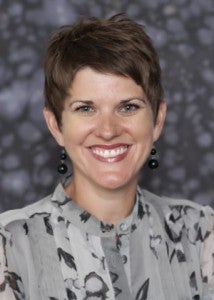 Kelli Williams
Dietetics
Phone: 304-696-4336
E-mail: williamsk@marshall.edu
Kelli Williams, PhD, RD, LD, is Department Chair and Associate Professor of Dietetics at Marshall University. She received her doctorate degree from The Ohio State University and has worked in various settings as a dietitian. Her primary interests are in health promotion/disease prevention and obesity. She has conducted research on food availability for rural elderly, perceptions of healthy diet and weight among Appalachian adolescents and the impact of nutrition education in schools.  Dr. Williams is involved with Marshall's Nutrition Education Program and serves as the grant's principal investigator.
---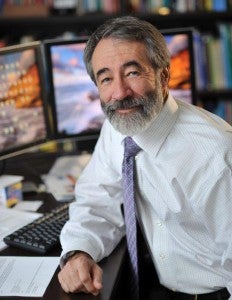 Michael Prewitt 
Dean, College of Health Professions
Phone: 304-696-2616 
Email: prewittm@marshall.edu
Michael Prewitt, PhD, RRT, has a doctorate degree from the University of Missouri-Columbia. He is also a Fellow in the American College of Chest Physicians. Currently, Dr. Prewitt serves as Dean of the College of Health Professions at Marshall University. He served as Associate Vice Provost, Vice Provost of Undergraduate Studies, and Associate Dean of Academic and Student Affairs in the School of Health Professions at the University of Missouri-Columbia. As Associate Dean, he coordinated student support services, developed and implemented strategic enrollment plans, facilitated academic program planning and development, faculty development, program assessment, and monitored distance education. In addition he was Chair of the Department of Cardiopulmonary and Diagnostic Sciences and was instrumental in developing the Missouri Mobile Health project. He was the principal investigator of a grant entitled "Innovative Curriculum Design in Allied Health Education" funded by Health Resources and Services Administration, Bureau of Health Professions. He was co-principal investigator of a Rural Community Asthma-Environmental Control Training Project funded by the Missouri Foundation for Health-Services Improvement Initiative. He has conducted numerous workshops and community training events on chronic obstructive pulmonary disease and asthma education for public school teachers. He served as President of the Missouri Rural Health Association.
---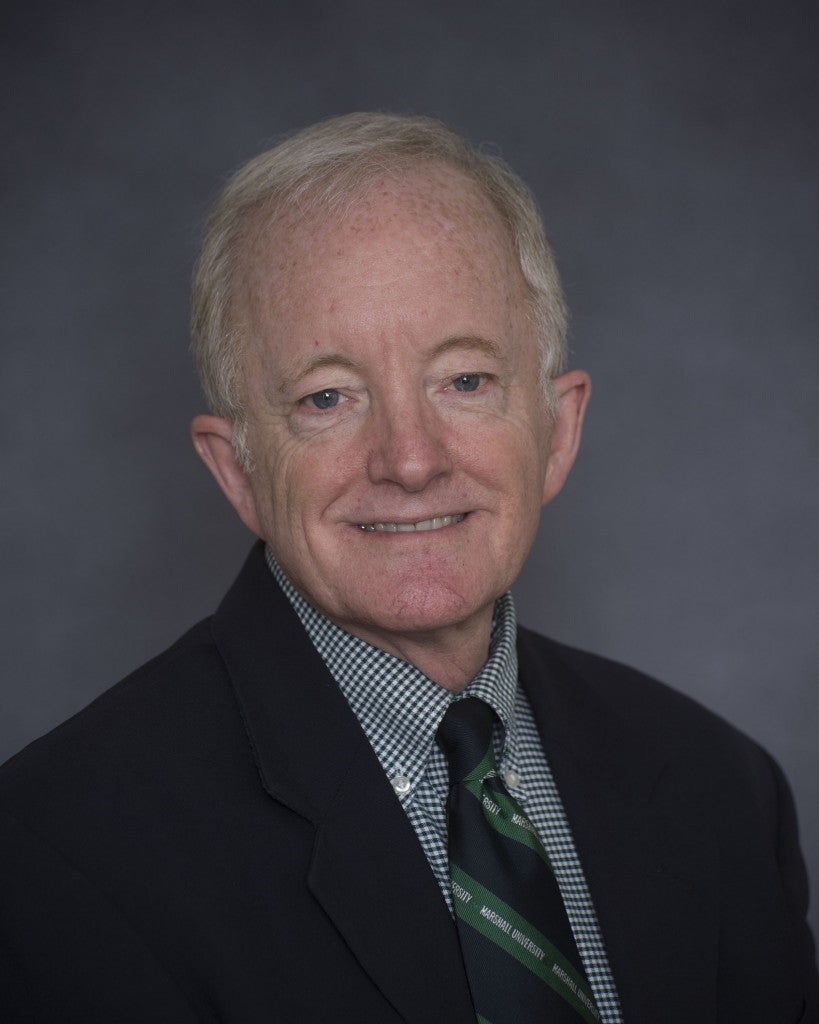 Donald Van Horn
Dean, College of Arts and Media
Phone: 304-696-6433
Email: vanhorn@marshall.edu
Donald Van Horn holds degrees in sculpture from the University of Nebraska Lincoln and the University of Florida.  Prior to joining Marshall University as the Dean of the College of Fine Arts in 1995 he served as the associate dean and then briefly as the Dean of the College of Arts, Humanities and Social Sciences at the University of Arkansas at Little Rock.  Dean Van Horn became the founding Dean of the College of Arts and Media at Marshall University in 2013.  Prior to his involvement in administration, he exhibited widely in solo and group exhibitions beginning as an undergraduate in the early 1970s and continuing through 1984 when he became an administrator.  He has published articles and a book about American folk art and he now designs and builds furniture.
---