Marshall University Center for Wellness in the Arts
Directors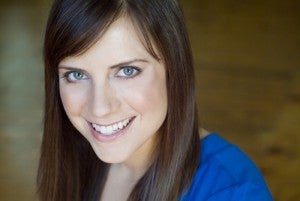 Nicole Perrone
Department of Theatre
Phone: (304) 696-2510
Email: perronen@marshall.edu
Nicole Perrone is Associate Professor of Acting & Movement in the Theatre Program at Marshall University. A member of both Actors' Equity Association and the Screen Actors Guild, professor Perrone worked for 15 years as a professional actor and educator in NYC and regionally at many theaters, including Cincinnati Playhouse in the Park, Cleveland Play House, Cleveland Public Theatre, Manhattan Drama Collective, Porthouse Theatre, St. Michael's Playhouse, and Ohio Shakespeare Festival. Roles include Alice Vavasor (Can You Forgive Her?), Bay (Dead Letter Office), Ca$$ie (I, Ca$$ie…), Grusha (The Caucasian Chalk Circle), Masha (The Three Sisters), Olivia (Twelfth Night) and the Walker (Wanderlust: A History of Walking). She has appeared in many commercials, industrials, television shows and films, including the 20th Century Fox feature film Love and Other Drugs starring Jake Gyllenhaal and Anne Hathaway. Professor Perrone is an ATI-certified teacher of the Alexander Technique.
---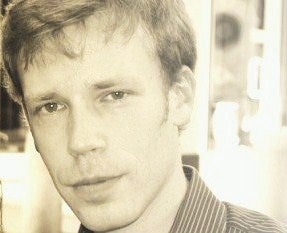 Henning Vauth
School of Music
Phone: (304) 696 – 2337
Email: vauth@marshall.edu
German pianist Henning Vauth serves as Associate Professor of Piano and Coordinator of Keyboard Studies at Marshall University. A laureate of the Concours Grieg International Competition for Pianists in Norway (Schubert Prize) and the IBLA Grand Prize International Piano Competition in Italy, he has performed at venues in the United States and in Europe, such as Alice Tully Hall, Lincoln Center in New York, the Konzerthaus in Berlin, and Salle Cortot in Paris. He holds a Doctor of Musical Arts in Piano Performance and Literature from the Eastman School of Music. Dr. Vauth is interested in the field of musicians' medicine/wellness and music physiology. Alongside Nicole Perrone, Dr. Vauth developed the idea for the Center for Wellness in the Arts and has been an integral part of its success.
---
Karen McNealy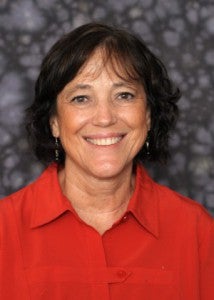 Communication Disorders
Phone: (304) 696-3634
E-mail: mcnealy@marshall.edu
Karen McNealy serves as Chair and Program Director of the Department of Communication Disorders. Dr. McNealy assists with hearing conservation training for artists within the CWA. She holds an undergraduate degree in Speech and Hearing from Marshall University, a master's degree in Audiology from the University of Tennessee and she completed her doctoral degree in Audiology at Salus University. She teaches courses in audiology, aural rehabilitation and speech science. Dr. McNealy has an interest in program development which supports the clinical education of students while serving community needs. She is actively involved with the Scottish Rite Speech Language Program at Marshall, the Luke Lee Listening, Language and Learning Lab at Marshall, and a new program the Pat and Dolly Oshel Parent Education Program all which are housed in the Marshall University Speech and Hearing Center.
---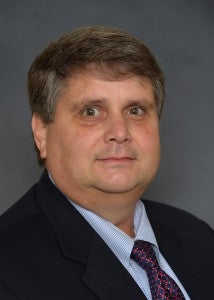 Mark Timmons
School of Kinesiology
Phone: (304) 696-2925
Email: timmonsm@marshall.edu
Mark Timmons, Ph.D., ATC, is an assistant professor of athletic training within the Marshall University College of Health Professions.  Prior to his position at Marshall, Professor Timmons worked as an athletic trainer for the University of Chicago (1988-1999) before attending University of Michigan to receive his master's in kinesiology (2001). He also served as faculty at University of Toledo where he received his Ph.D. in exercise science (2007). Professor Timmons conducted his postdoctoral research at the Hunter Holmes McGuire Veterans Administration Medical Center at Virginia Commonwealth University inRichmond, Va. (2009-2012) where he explored shoulder pain biomechanics. Fully aware of the opportunities the field of sports medicine has to offer, he hopes to bring an equal balance of academic and clinical experience to the Center for Wellness in the Arts.
---
Marshall University Center for Wellness in the Arts 
Faculty, Staff and Assistants
Gary McIlvain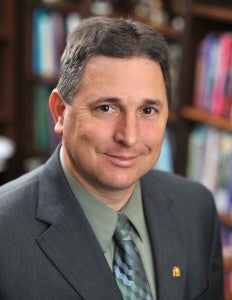 School of Kinesiology
Phone: (304) 696-2930
E-mail: mcilvain2@marshall.edu
Gary McIlvain, EdD, LAT/ATC, serves as the College of Health Professions Associate Dean of Student Affairs, School of Kinesiology Department Chair and Associate Professor at Marshall University. He received his Bachelors of Science from Lipscomb University in Nashville, TN, Masters of Science degree from Middle Tennessee State University and completed his Doctorate in Kinesiology and Health Promotion at the University of Kentucky. He started at Marshall in the fall of 1999 and has taught in the CAATE accredited athletic training education program serving as clinical coordinator and program director. Dr. Mcilvain's research interests are in injury prevention, specifically in regard to athletic injury prevention.
---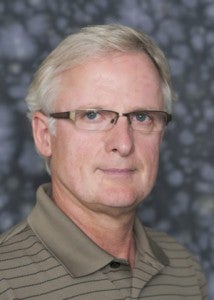 Terry Shepherd
School of Kinesiology
Phone: (304) 696-3186
E-mail: shephert@marshall.edu
Dr. Terry Shepherd oversees the Exercise Physiology Lab which is a main site for CWA training. Dr. Shepherd and his students programmed strength and endurance exercises to prepare students actors for the 2014 debut performance of Cabaret in Marshall's Joan C. Edwards Playhouse. Dr. Shepherd earned his Ph.D. in Exercise Physiology with emphasis in exercise biochemistry and metabolism from the University of Utah in 1987.  He founded HIT Centers Inc., a national franchise system for athletic human performance, weight loss and adult fitness. Dr. Shepherd serves as coordinator for the exercise science graduate program while teaching exercise science classes (exercise physiology, fitness evaluation, and exercise leadership and prescription, etc.). He also directs all research and learning experiences in the Exercise Physiology Laboratory.
---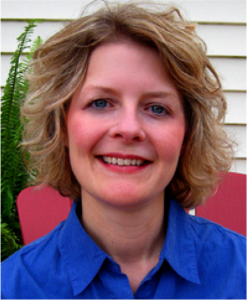 Lisa Fry
Communication Disorders
Phone: (304) 696-3640
E-mail: thomasl@marshall.edu
Dr. Fry is in charge of the vocal health component of the CWA. She is an adjunct faculty member who earned her undergraduate degrees at Marshall University and her doctoral degree at the University of Kentucky. Her interest areas are in voice and neurogenetics. Dr. Fry teaches the Introduction to Graduate Studies and Voice courses in the Department of Communication Disorders.
---