---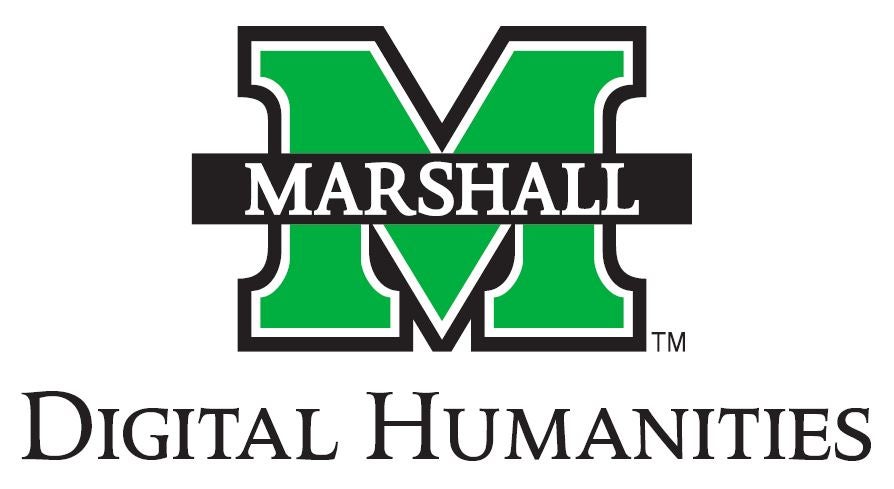 At Marshall University, Digital Humanities allows us to explore and deepen the relationship between humanities disciplines and digital tools and technologies. Students develop their technical and critical thinking skills by using, creating, and reflecting on humanities data projects.
It was pretty exciting to finally graduate today. Looking forward to the next step. #MarshallDH pic.twitter.com/KecFn6nVcy

— J Hovatter (@jhovatte) December 16, 2017
NEWS
Announcing THATCamp Marshall 2018
THATCamp Marshall 2018 will take place on March 31 at Marshall University's Visual Arts Center. Registration is now open. For your $30 registration fee, you will be provided with a THATCamp Marshall 2018 t-shirt, lunch, coffee, water, and snacks. Students, we are working to make your registration free of charge–more info forthcoming.
You don't need to be a Marshall student, faculty, or staff member to attend THATCamp Marshall 2018. All are welcome!
Please contact Dr. Kristen Lillvis (lillvis@marshall.edu) with any questions.
How do you do DH? #MarshallDH @marshallu @cola_mu @MarshallUHonors @MarshallULib @themtngypsy pic.twitter.com/mpfjCB6f9R

— Kristen Lillvis (@klillvis) October 6, 2017