At Marshall, students, faculty, and staff engage with Digital Humanities by creating digital texts, studying texts that were "born" digital, and using digital tools to analyze texts. Projects in Digital Humanities have been awarded hundreds of thousands of dollars in federal, state, and local grants. If you are a Marshall student or faculty or staff member and would like to see your work featured here, please contact us.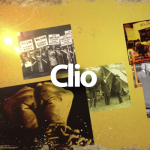 Clio is an educational website and mobile application that guides the public to thousands of historical and cultural sites throughout the United States. Built by scholars for public benefit, each entry includes a concise summary and useful information about a historical site, museum, monument, landmark, or other site of cultural or historical significance. In addition, "time capsule" entries allow users to learn about historical events that occurred around them. Each entry offers turn-by-turn directions as well as links to relevant books, articles, videos, primary sources, and credible websites.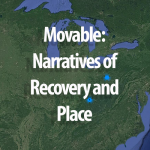 Movable: Narratives of Recovery and Place is a grant funded, GIS-enabled public history and advocacy project focused on archiving stories of recovery from substance use disorder (SUD) in Appalachia and beyond.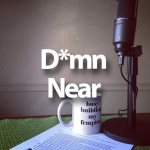 D*mn Near is a podcast featuring every day, extraordinary conversations with every day, extraordinary women.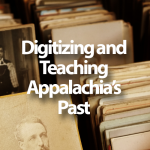 Digitizing and Teaching Appalachia's Past project brings literature from our nation and region's history into the classroom in order to have a conversation about various cultures, politics, and beliefs that continue to influence our contemporary moment. Surely, much of the Confederate literature found in this collection is tough to read. The selection of texts presented here, along with the accompanying teaching materials, are meant to elicit critical thinking about the literary and rhetorical strategies used by these writers to maintain and uphold the beliefs, culture, and politics which founded and sustained the operation of a white supremacist and slavery-dependent Confederate nation-state.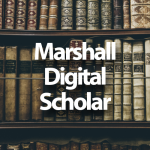 Marshall Digital Scholar (MDS) is an Institutional Repository (IR). IRs bring together all of a university's research under one umbrella, with an aim to preserve and provide access to that research.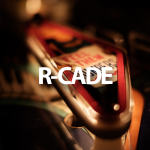 Representing the departments of English, political science, and computer and information technology, as well as Marshall Libraries, the intercollegiate group of faculty presented at the R-Cade Symposium, sharing research on skeuomorphs, or nonfunctional design features that reference previously functional tools in classic and contemporary video games.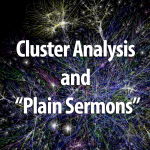 "Cluster Analysis and 'Plain Sermons'" investigates whether computer tools help identify the contributors to an anonymously-published volume of Victorian sermons.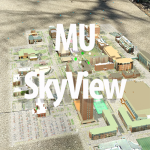 MU SkyView uses augmented reality to allow the user of an ARCore supported device to place a 3D map of Marshall University's Huntington Campus onto the floor or a table in the real world. They can then see and interact with it through their phone screen. While maps are helpful, new students at Marshall University often need help finding their way around campus. MU SkyView will help them better understand campus by seeing the whole thing in 3D. They can also tap on buildings to see basic information about them.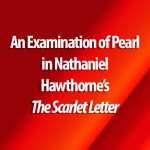 This
project
argues through a psychoanalytic lens that the character Pearl, as described in
The Scarlet Letter
, is nothing more than a figment of Hester's imagination to cope with her loneliness.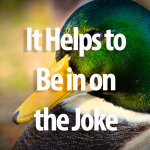 This piece examines the various ways the design of "A Duck has an Adventure"–an e-text–impacts a reader's experience of the text. "A Duck has an Adventure" draws on the conventions of board games and comic books to create an choose-your-own adventure style narrative. Hovatter's analysis emphasizes how the use of particular historical and cultural references affect the reader's experience, as well as how some of the design choices potentially impede and detract from the reader's experience.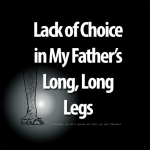 This essay, presented as an Adobe Spark website, discusses the design choices made by Michael Lutz, author of "my father's long, long legs." Since the author is telling an interactive horror story, the essay discusses how important it is that the author removes any ability from the player to make choices, but gives the player a false sense throughout the work that choices they make will have any effect on the outcome. Screenshots from the game are used throughout to help strengthen the essay's points.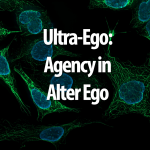 This project draws upon media-specific analysis to look at agency and the cultural relevancy (particularly issues of representation) of the e-lit game Alter Ego. This project was created using Adobe Spark.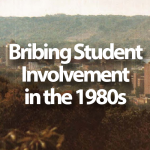 The common themes of fraternities, sororities, drinking, and tailgating were only some characteristics of Marshall University students and Huntington members in the 1980s. These individuals also participated in blood drives and fundraisers. This involvement shows the significance of community service at Marshall University during the 1980s, but the use of incentives drove this participation.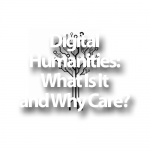 These excerpts are from a 2016 discussion in a Digital Humanities seminar involving Dr. Lisa Heaton and graduate students Stacy Scudder and Chuck Ocheltree.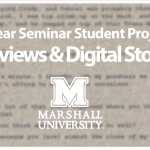 Starting in Summer 2014, the focus of Jennifer Sias's FYS students' final projects shifted to the theme of working.  Using Studs Terkel's pioneering project and book Working as inspiration, the FYS students interviewed people from all walks of life about the kind of work they do and how they feel about it.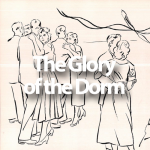 For the students living on Marshall's campus in the 1950s, dorm life was a celebrated aspect to the college experience.
On the surface, Legend of Zelda: Breath of the Wild looks like a game with no limits. You can go anywhere, fight anything, and eat everything. It seems as though the player has total agency in his or her own actions, but this is not true. As limitless as BotW feels compared to other games, it has its limits and that is part of what makes it such a good game.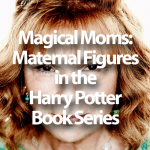 Maternal figures in the Harry Potter book series.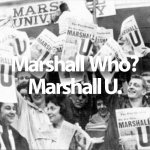 On March 3, 1961, Marshall college transitioned into a university, thus changing the school in it's entirety, and how the students and community view the facility. This event has changed the school, and the students of the school tremendously. The change in the status of the school had a huge effect on anything and everything that had to do with the university. The biggest change was seen in the students, such as the excitement they show, the way they portray the university, and how proud they are to be a part of this amazing school.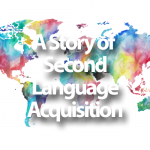 Using children's literature to teach English as a Second Language.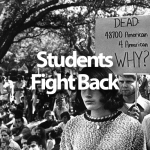 In the 1970's, the students at Marshall University displayed courage and bravery by standing up for what they believe in. They would start or be a part of protests to show support for their fellow students and people across the country. The community members of Huntington, West Virginia may not have supported the students in protesting however. But, the students had every right to demonstrate their beliefs by speaking out against what was going on in the world as well as what was going on close to home.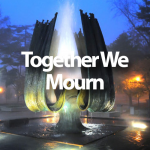 November 14, 1970: on this day, Marshall University lost the lives of thirty-six players, eight coaches/administrators, and twenty-five fans to a Southeast Airlines plane crash on their way home from an East Carolina football game (Gorczyca). This plane crash not only affected the students and faculty at Marshall and the Huntington community, but also the other college football teams Marshall's team had a close connection with.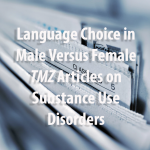 Celebrities of different genders are often treated differently for similar situations. Does this hold true for Substance Use Disorders?