At Marshall University, Digital Humanities allows us to explore and deepen the relationship between humanities disciplines and digital tools and technologies. Students develop their technical and critical thinking skills by using, creating, and reflecting on humanities data projects.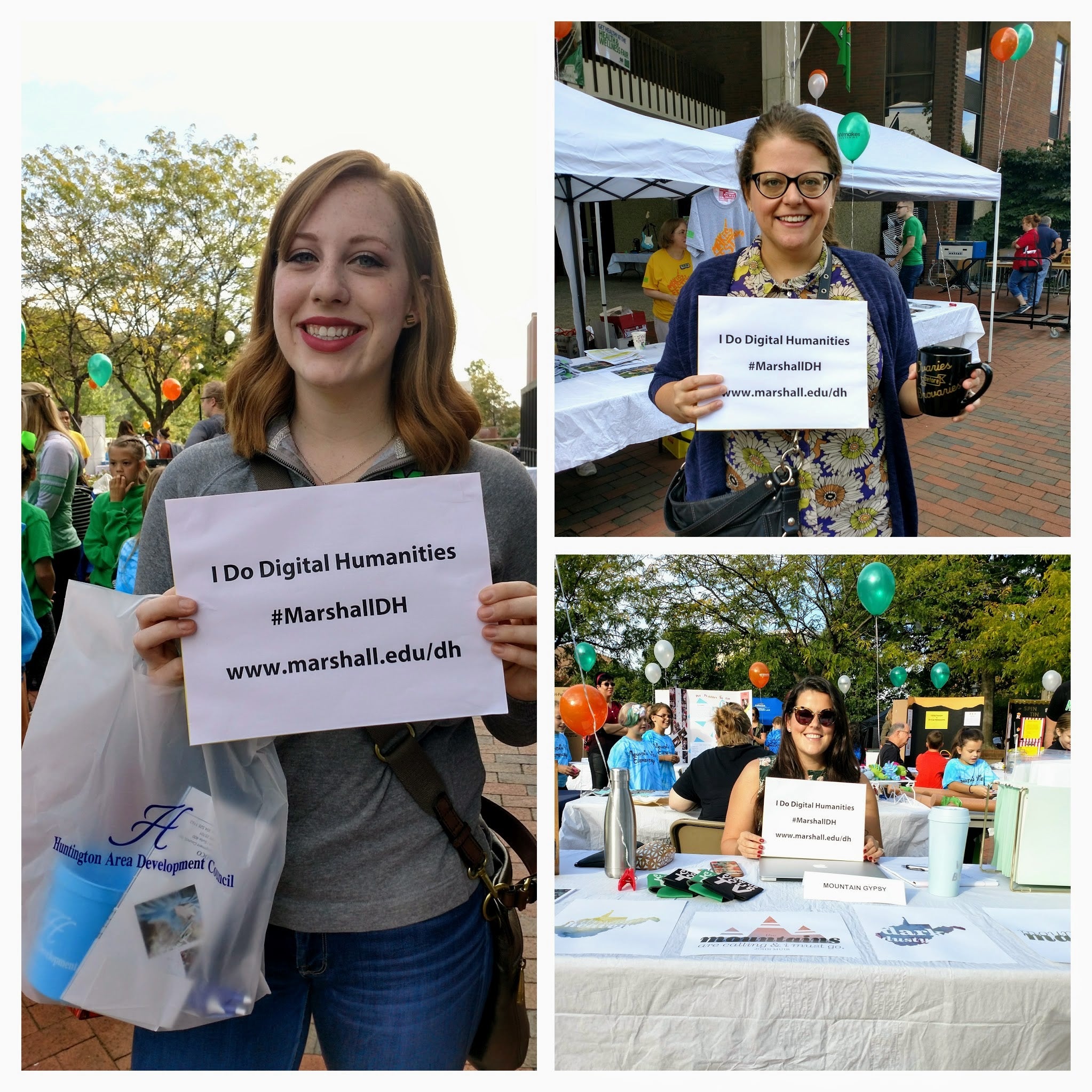 News
Spring 2021 Digital Humanities Events
The Digital Humanities program is sponsoring a variety of virtual events during the Spring 2021 semester. On Feb. 23, Podcasters Hilary Brewster, Rileigh Smirl, and Chris White answered questions about podcasting, including how to get started, how to promote a podcast, and how to improve an existing podcast. The recording for that event is available on the Digital Humanities website.
Coming up on March 30, Jessica Vodden, founder and creative director of Vodden Labs and Studio in WV, will host an online discussion, sharing her path to owning an all-woman design and marketing firm, her team's innovative approach rooted in human-centered design, and how leaders can create equitable and supportive professional environments. Click here to register for the event.
Marshall Digital Humanities Conference
The virtual conference, sponsored by Marshall Digital Humanities, is open to all topics and disciplines. We invite full-text papers; visual, audio, and video presentations; posters; panels; roundtables; and other conference/symposium materials. Rather than abstracts alone, this virtual conference site will collect full presentations to instigate a conversation about the work scholars are doing at this time. While the Marshall Digital Humanities Virtual Conference was created to make a place for those presentations that were cancelled, we welcome any original research projects interested in being part of a scholarly conversation. Please note: in order to avoid duplication, participants may not wish to submit presentations for conferences that have been postponed (rather than cancelled) or presentations that the scholar intends to submit to a future conference. Visit https://mds.marshall.edu/digital_humantities/ to submit.