Brochures / Posters
This page features our current brochure and downloadable PDFs of our many posters produced for program seminars, research and creative projects, and other events.
Our Program Brochure
Designed by Trish Hatfield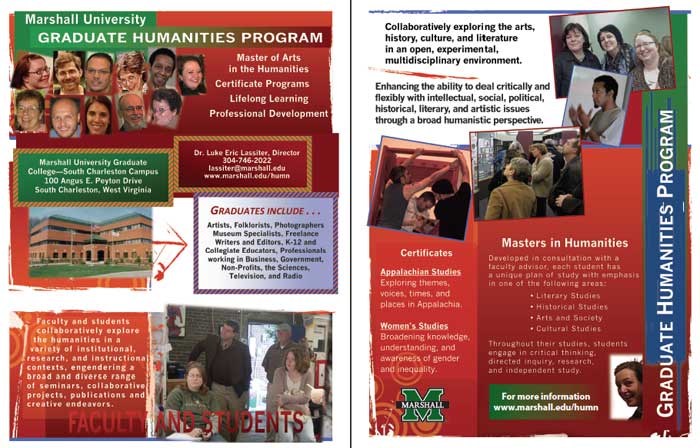 For a closer look, click on the image or here.
For the full PDF, click here (and go get some coffee).
Certificate Brochures
A Few of Our Very Cool Posters
Thanks to Terry Asseff Designs, who donated the designs for a good many of these.
For more about these various events, see here.