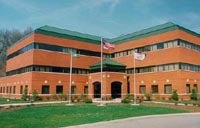 The Graduate Humanities Program was first established in 1979 with a major 200K grant from the National Endowment for the Humanities.
It was then a program at the West Virginia College of Graduate Studies (COGS), a graduate center based in Institute, West Virginia. In 1992, COGS moved to South Charleston. In 1997, the center merged with Marshall University and was renamed the Marshall University Graduate College (MUGC).
Today, the Graduate Humanities Program is a multidisciplinary program bringing together students and faculty from a variety of backgrounds to collaboratively explore the interdisciplinary intersections of the arts, historical, cultural, and literary studies within an open, exploratory, and experimental graduate-level educational environment.  The Program provides students with varied undergraduate backgrounds in humanities the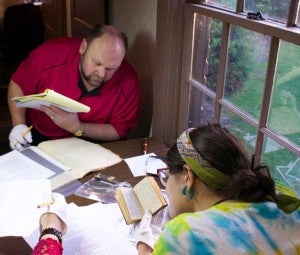 opportunity to continue their studies at the graduate level with an integrated and interdisciplinary perspective on human inquiry. As a Full Member of the Association of Graduate Liberal Studies Programs (based at Rice University), the Program is charged with serving students at the highest level in graduate liberal studies. The program thus strives to enhance students' abilities to deal critically and flexibly with intellectual, social, political, historical, literary, or artistic issues through a broad humanistic perspective. In this capacity, the Program is designed to serve three groups of students: (a) students working toward an M.A. in the Humanities; (b) students seeking professional development (such as in Appalachian Studies, per the Program's certificate program), and (c) lifelong learners. Students in all three groups are engaged in critical thinking, directed inquiry, and independent study.