Fall Conference on Teaching and Learning: Call for Proposals
2015 Theme: Envisioning and Designing a Faculty Identity: Scholar, Teacher, and University Citizen
Marshall University, Huntington, WV
Tuesday, August 18, 2015
What would it look like to "think the world together," not to abandon discriminatory logic where it serves us well but to develop a more capacious habit of mind that supports the capacity for connectedness.…[E]ither-or thinking has … given us a fragmented sense of reality that destroys the wholeness and wonder of life. Our problem is compounded by the fact that this mode of knowing has become normative in nearly every area, even though it misleads and betrays us when applied to the perennial problems of being human that lie beyond the reach of logic …. in certain circumstances, truth is found not by splitting the world into either-ors but by embracing it as both-and (Palmer, 1998, pp. 62-63).]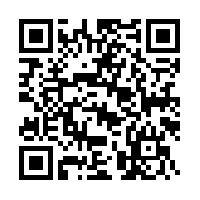 This year's conference theme invites Marshall faculty to think critically about what it means to be a faculty member. Instead of being a scholar or a teacher or a servant, how do we achieve wholeness and live and work as scholars AND teachers AND university citizens? And, perhaps more importantly, how do we encourage our students to seek wholeness in themselves, their studies, and their lives?
The Center for Teaching and Learning invites proposals related to the conference theme, particularly those that spark conversations about, or provide examples of, ways to think the university world (scholarship, teaching, and service) together. Topics may include, but are not limited to:
Building community based learning experiences
Connecting critical thinking to the curriculum through service learning
Faculty and undergraduate student collaborations on (interdisciplinary) research
Field work with undergraduate students
Mentoring in the classroom: Tapping into students' long range plans
Prototypes, failure, and learning
Scholarship of teaching and learning (SoTL): Integrating teaching and research and service
Storytelling for connectedness, wholeness, and learning
Teaching and learning activities that aid and enhance scholarship
Undergraduate research: Students and faculty as co-learners
Visual learning and the collaborative classroom
Writing for teaching, learning, and scholarship
Writing for metacognitive development
Session Types
75-Minute Interactive Presentation (one or more facilitators)
One 20-minute paper (conference organizers will form a 75-minute panel with Q&A)
Pre-formed 75-minute panel (you have already arranged with two other co-panelists)
2-Hour Workshop (one or more facilitators)
All proposals must be submitted electronically (see below) by May 7, 2015. Direct questions to Dr. Karen McComas, Interim Executive Director [mccomas@marshall.edu | 6-2983].
Online iPED Conference Proposal Submission
Click on a session type below. This will open the submission form for that particular session.
75-Minute Interactive Presentation (one or more facilitators)
One 20-minute paper (conference organizers will form a 75-minute panel with Q&A)
Pre-formed 75-minute panel (you have already arranged with two other co-panelists)