Find contact information, including email and telephone, for Marshall University Recreation Center administration and staff.
Bob has been the Director of Campus Recreation since 2015, after working in Campus Recreation at Cleveland State University and University of Alabama Birmingham. His responsibilities are broad in that he oversees all facility, program, staff and financial management. Bob holds a Bachelor's of Arts in Communication and a Master's in Higher Education Administration, both from Kent State. Bob really loves his dog Eddie, spending time with his wife Sarah, running, and college football.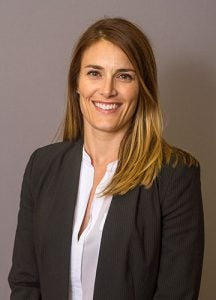 For the past 7 years, Michele has been the Senior Assistant Director of Marketing and Membership. She is responsible for all management of marketing, branding, and special events. Michele graduated from Marshall University in 2002 with a Bachelor's in Marketing and Economics, and again in 2009 with a Master's of Business Administration. In her spare time she loves travelling, blogging, reading, Denver Broncos football, spending time with her husband and kids, and teaching BodyPump at the Rec!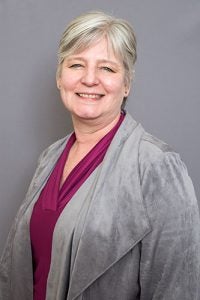 Cindi has been working the field of Recreation since 1980, and currently holds the position as the Assistant Director of Aquatics and Safety. She oversees aquatic operations by hiring, training and scheduling lifeguards and swim instructors. She also develops and administers aquatic and safety programs and is responsible for Risk Management. Cindi graduated in 1980 from Bowling Green State University with a B. S. in Recreation, and graduated in 2004 from Baldwin Wallace University in Berea, OH with a Masters of Education. She enjoys doing anything in, on or around water. She also loves cooking, gardening and spending time with her grandchildren.
Chad moved to West Virginia in October of 2013 to take on the role of the Assistant Director of Adventure Recreation and Youth Programs. He is in charge of fun things like adventure trips, teambuilding, the climbing wall, and youth camps. Chad earned his B.S in Recreational Leadership and his M.S. in Sports Management from Delta State University in Mississippi. Fighting Okra for life! His favorite things to do when he's not at work involve hiking with his fiancée Amber and his dog Crosby and eating burritos.
Since 2016, Trevor has held the position of Assistant Director of Facility Operations at the Rec. he is responsible for maintenance of the facility and all the equipment, custodial operations, overseeing facility operations staff, and all rentals and reservations. He has a Bachelors in Recreation and Leisure Services from Central Michigan University and a Masters in Recreation and Sports Pedagogy from Ohio University. Trevor like working out, hunting, travelling, being outdoors and spending time with his family and friends.
Kirsten Whittemore has served as the Coordinator of Member & Guest Services at the Marshall Rec since summer of 2016. After receiving her B.S. in Recreation, Sport and Tourism from the University of Illinois at Urbana-Champaign in 2013, she then completed her M.A. of Recreation and Park Management there as well. Customer service is at the heart of what she does, as she is responsible for supervising Welcome Desk and ProShop staff. She directly manages all member accounts and billing. In her spare time she enjoys travelling and attending collegiate sporting events with her husband Michael.
Matt loves sports, and it serves him well as the Coordinator of Competitive Sports and Camps at Marshall. He joined the team summer of 2016, after finishing his M.S. in Sports Management at Western Illinois University. He also holds a B.S. in Exercise Science from Truman State University. His job at the Rec is to oversee all Intramural and club Sports operations and assist with youth programming. When he's not at the Rec, Matt can be found officiating basketball and baseball games, running, hiking and watching the St. Louis Cardinals or Kansas City Chiefs.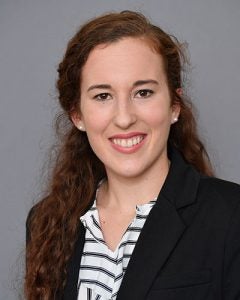 The most recent addition to the Pro Staff team serves as the Coordinator of Fitness and Wellness. JoEllen got started in May of 2017, coming from Southeast Missouri University where she earned both her B.S. in Health Management and Exercise Science, and her Masters of Public Administration. Her main responsibility is overseeing the group fitness and personal training program. When she's not at work, she enjoys cooking, trying new things, and spending time outdoors.
Paul has worked as the Maintenance Supervisor at the Rec since 2013. His main job is to maintain all three floors of the 130,000 square foot building. He holds his OSHA Electrical Certification, has a HVAC license, and is a factory trained Life Fitness Service Technician. In his spare time Paul spends a lot of time on the lake with his boat, and he loves to spend time in his garden.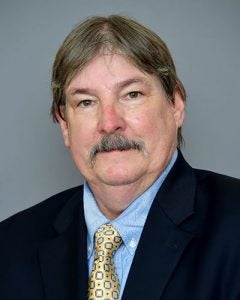 As the newest member of the team, Richard serves as the Facility Service Technician at the Rec. In this role he oversees preventive Maintenance for all exercise equipment and assists with facility upkeep projects. His previous professional experience includes positions as the Operations/ Maintenance Superintendent at DSI Underground as well as Maintenance Supervisor at Minova USA. In his spare time he likes to drive golf balls and his vintage Corvette.
Mackenzie Vance
---
Graduate Assistant of Aquatics
---
Mackenzie is pursuing her graduate degree in Business Administration with Human Resources and expects to graduate in May 2018. As an Alumni of Marshall, she received her B.S. in Health Science in May 2016. Mackenzie is American Red Cross CPR/AED, First Aid, Lifeguard, and Water Safety Instructor certified. Originally, from Northern Virginia, Mackenzie has been involved with many organizations in Huntington including the Needle Exchange Program with the local Health Department, and Marshall Fraternity/Sorority Life while working throughout her college years. She spends her free time working out, watching sports, and focusing on her career goals. She has an Orange Maine Coon Feline named Simba that she also enjoys spending her free time with at home. She finds motivation in her studies and planning her next adventures. Her favorite quote is, "If the plan doesn't work, change the plan but never the goal." -Unknown
Aaron Shaffer
---
Graduate Assistant of Facility Operations
---
A graduate of Marshall University in the Fall of 2015, Aaron has worked at the Marshall Rec Center since the Fall of 2012. He is currently pursuing a Master's degree in Sport Administration. While in undergrad at Marshall, Aaron held positions at the Rec in Intramurals, Operations, Outdoor Pursuits, and was also a Facility Manager. Aaron enjoys spending his free time hiking, climbing, skiing, and playing with his dog, Kooper. His favorite quote is "If what you did yesterday still looks big to you, you haven't done much today", by coach Mike Krzyzewski.
Kyle Arabit
---
Graduate Assistant of Fitness & Wellness
---
Kyle Arabit joined the Rec Team in August of 2017, when he came to Marshall University to pursue his MBA. He holds a B.S in Kinesiology with an emphasis in Exercise Science from Cal Poly Pomona in California. He also hold several fitness certifications and has experience working as a Personal Trainer, Group Fitness Instructor, and Fitness Supervisor. He loves to work out, watch movies and try different restaurants. His favorite quote is "Be the person you want to meet."
Brett Simon
---
Graduate Assistant for Competitive Sports and Camps
---
Brett graduated from the University of Wisconsin La Crosse in spring of 2017, and is currently serving as the Graduate Assistant for Competitive Sports and Camps. He is pursuing a Master's degree in Sports Management and loves the West Virginia country. Brett enjoys spending time hiking, hunting, playing guitar, and watching Wisconsin sports teams. His favorite thing to do is play disc golf, and he serves as the president of the Marshall Disc Golf Club. His favorite quote is, "The Green Bay Packers never lost a football game. They just ran out of time." by coach Vince Lombardi.