Thank you for your interest in booking a rental with us! Please complete the Birthday Party Request Form if you are interested in booking a birthday party. For additional questions on birthday parties, please email recrentals@marshall.edu. Let the Rec host your birthday party or gathering!
Make a Birthday Party Request
All of our parties are 2 1/2 hours, this includes 2 hours use of time in your activity area (pool, court or wall) and  30 minutes for food/presents in the party room. You may arrive 15 minutes before your scheduled time to set up as well as having 15 minutes after to clean up. Pool Birthday Party Info (PDF)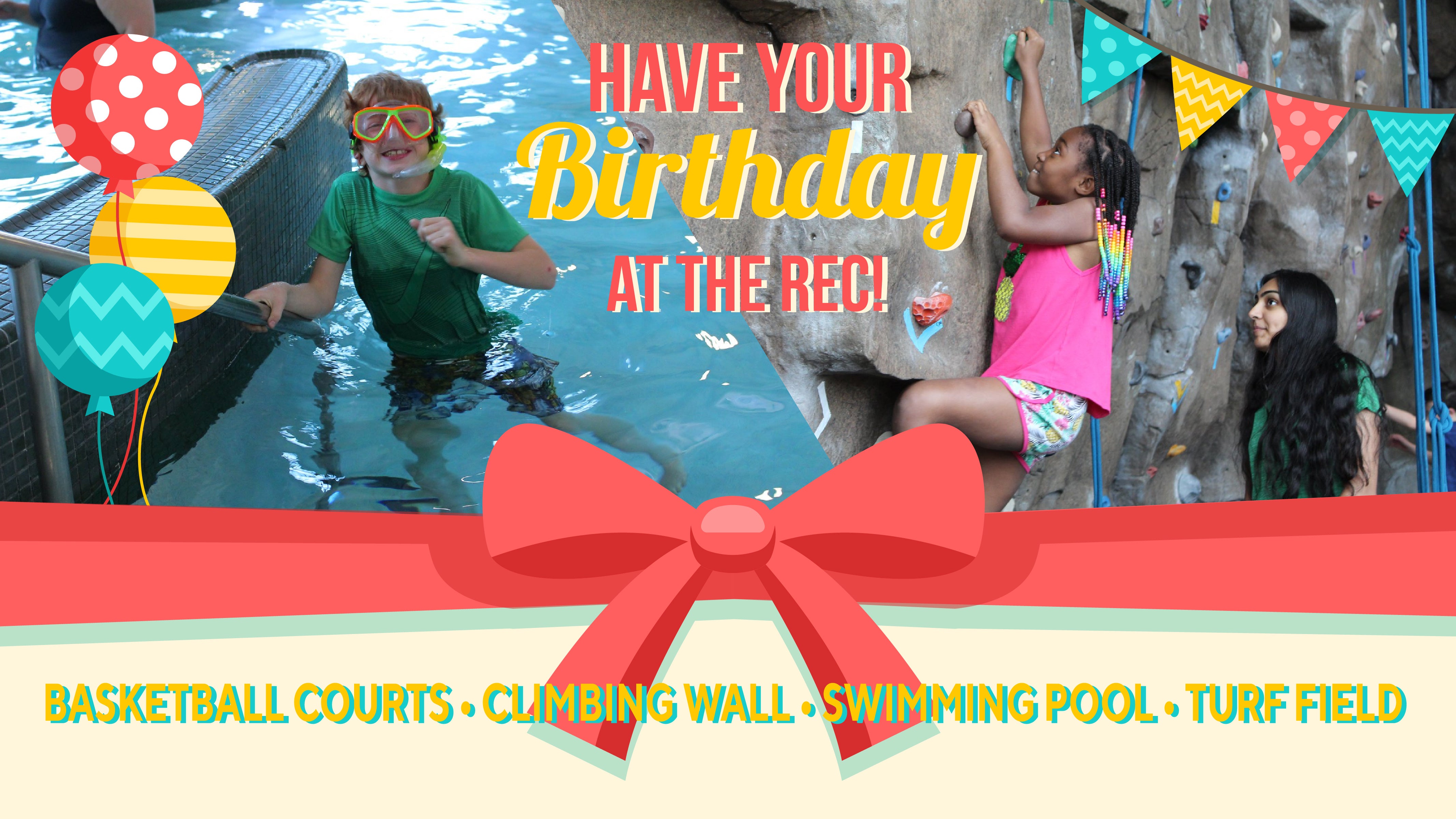 Pool Party
---
Our pool area is a favorite of children & adults! The 83 degree pool is 3 1/2 feet deep all around. The Vortex is a constant current pool that will spin you around and around! When the current is off you may enjoy a game of pool volleyball! No floats of any kind are allowed but life jackets are provided if you need one. All children not potty trained must wear a swim diaper. Parents are strongly encouraged to take a dip with the kids.
Please note: The swim lanes & spa are not to be used by anyone under age 16.
Pricing – Due prior to the start of the party:
Member: $175
Non-Member: $245
Available Time Slots
Saturday
11:30am – 2:00pm
3:00pm – 5:30pm
Sunday
12:30pm – 3:00pm
4:00pm – 6:30pm
---
Basketball Courts or Multi-purpose Field
---
You will have exclusive use of one of our 4 basketball courts or turf field to play a variety of sports. The Rec includes the equipment with your reservation so you can play some basketball, volleyball, football or come up with your own game and enjoy your time on the court or turf!
Pricing – Due prior to the start of the party:
Member: $175
Non-Member: $245
Available Time Slots
Saturday
11:30am – 2:00pm
3:00pm – 5:30pm
Sunday
12:30pm – 3:00pm
4:00pm – 6:30pm
Rock Wall
---
The Marshall Recreation Center's indoor climbing wall is the perfect venue for your next party! Upon arriving, a staff member will provide each participant with a climbing harness and climbing wall orientation. Two staff members are provided for each party to provide belaying services for all of the climbers in the group.
Pricing – Due prior to the start of the party:
Member: $175
Non-Member: $245
Available Time Slot
Saturday
11:30am – 2:00pm
Policies
---
You may bring your own food and drinks to enjoy in our private party room
Tables, chairs, and some sporting equipment are available
Payment is due prior to the start of the party
Please review our Policies & Procedures page for additional policies concerning the Rec Center and guest safety.
Frequently Asked Questions
---
Which rate do I fall under?
A nonmember cannot make a reservation under a member's name.  The member rate is reserved only for active, due paying members.
How many guests may I have?
A pool party may have 40 guests, participants and spectators combined. The climbing wall can accommodate up to 20 climbers during the time allotted for a party.
How do I make & pay for my reservation?
You may contact the Assistant Director of Facility Operations 304-696-4107, or email recrentals@marshall.edu to check availability once you decide on a date & time. When making payment, please come in during regular business hours to pay for your reservation. Payment can be made with cash, check or credit card (Visa or Mastercard)
What is included in my reservation?
Various sporting equipment is provided for the 3 different areas such as life jackets that are available for the pool. There are also tables and chairs provided for food & presents.
What may we bring in?
You may bring in food of your choice, non alcoholic drinks and other party favors. No helium balloons are allowed in the facility. If you bring ice cream or other frozen desserts, just ask one of our amazing staff members to assist you.
Can I cancel my reservation?
Cancellation must be done at least 1 week in advance. If you cannot do so please call as soon as possible so that we can fill the spot. We will try and reschedule to another date but in the event that we cannot accommodate you, a refund will be issued. If you do not call to cancel by your reservation time, no refund will be given.
Don't forget to ask about the special VIP pricing at Marco's for your party!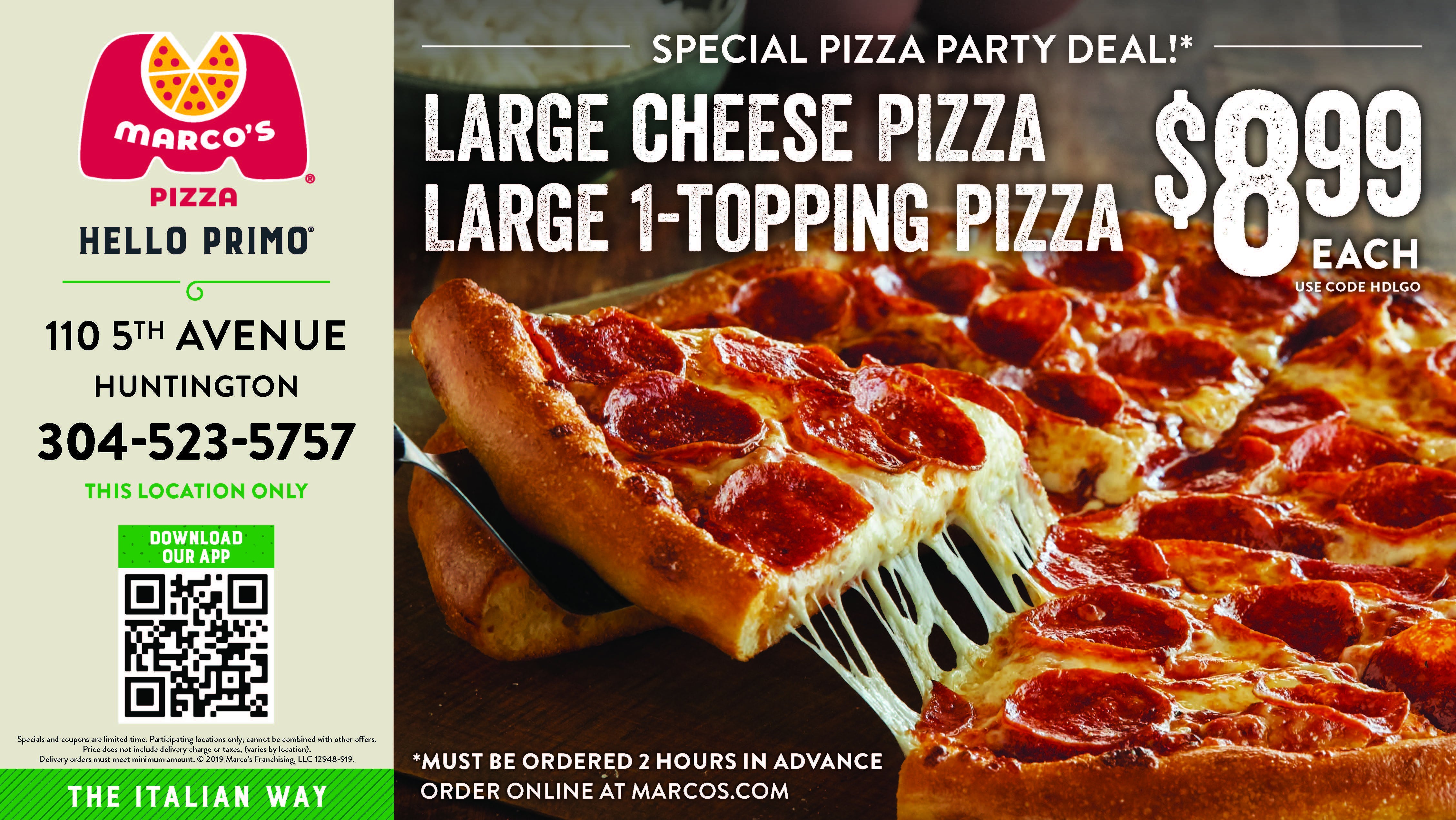 For more information about Rentals & Parties, please contact: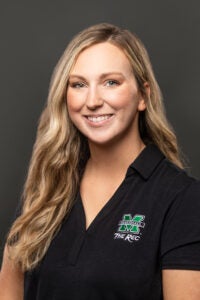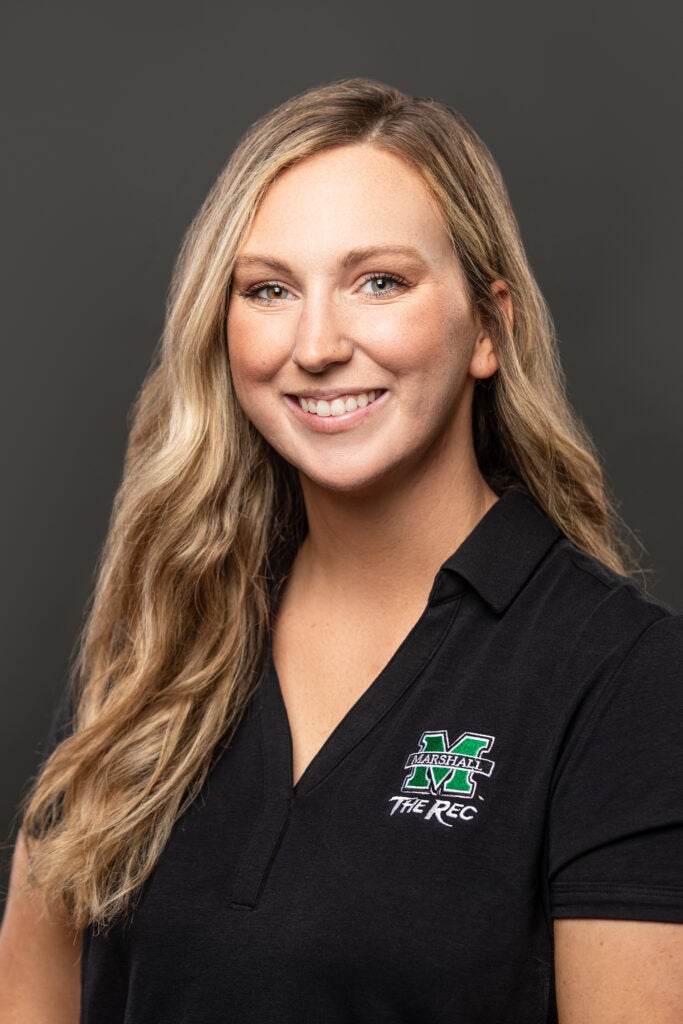 ---
Lindsey Peterson
Assistant Director of Facility Operations 
---
Email: recrentals@marshall.edu
---
Telephone: 304-696-4107
---