Find contact information, including email and telephone, for Marshall University Recreation Center administration and staff.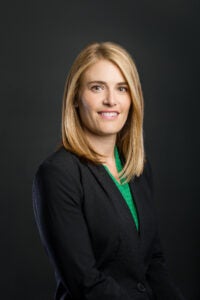 Michele Muth is the Director of Campus Recreation and has worked in Campus Rec at Marshall University for most of her career. She started serving as Assistant Director of Marketing and Membership in 2010, then was promoted to Associate Director in 2017 and Director in 2019. Michele holds a bachelor's degree in Marketing and Economics and a Master of Business Administration, both from Marshall University. Her responsibilities include financial management, oversight of both the operations and programming aspects of campus recreation and leading the entire Rec team to achieve excellence. When she isn't working, she can be found at the Rec taking a group fitness class, cheering on her kids Maren and Henrik at soccer games, cooking and spending time with her husband Mark.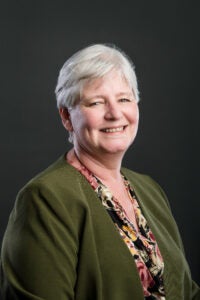 Cindi Tscherne is the Associate Director of Programs at the Marshall Recreation Center. In her current role, she oversees fitness, well-being, adventure recreation, aquatics and competitive sport programs. She has been at Marshall since December 2016, but she has worked in the field of recreation since 1980 and specifically in Campus Recreation for the past 10 years. Originally from Cleveland, Ohio, Cindi graduated from Bowling Green State University with a B.S. in Recreation and from Baldwin Wallace University with a M.A. in Education. When she is not working she can be found at home with her husband Joel and their "Herd" of 3 dogs and 4 cats. She loves working in her yard, cooking or spending time with her children and grandchildren.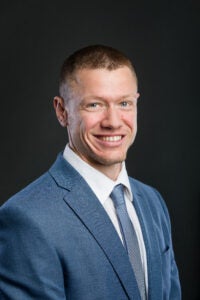 Mike started as the Associate Director of Facilities and Operations in October of 2018.  He has been working in Campus Rec since 2010 at Cleveland State University.  Mike holds a Bachelor's degree from Ashland University and a Master's degree from Cleveland State University, both with a concentration in Sports Management.  Some of his responsibilities include oversight of the facilities and operation staff, facility space reservations, and financial management.  In his spare time he likes to workout, compete in obstacle races, watch movies, and enjoy time with his pets and fiancé.
Serving as the Assistant Director of Marketing & Membership, Kayla is responsible for the oversight and development of departmental brand management and enhancement through print, digital and social media. Her responsibilities include website management, graphic design and campus & community event representation. In addition to marketing, she oversees memberships, the Pro Shop and the front desk staff. Previously, she also worked in marketing and memberships at the Marshall Rec during her undergrad and graduate years from 2009 through 2014, while attending Marshall University. Kayla enjoys to bake, spend time with family and friends and play with her dogs Phoebe & Piper.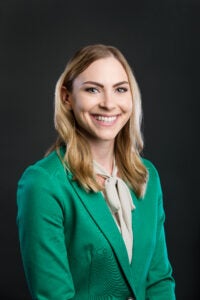 Serving as the Assistant Director of Facility Operations at Marshall University Recreation Center, Mariah is responsible for processing facility rentals, maintaining daily operations of the Rec Center, overseeing custodial operations, and supervising Rec Attendants and Facility Supervisors. Previously, Mariah served as the Coordinator for Informal Recreation and Facilities at the University of Akron, where she held similar responsibilities for the Student Recreation and Wellness Center. Mariah earned her Bachelor of Arts degree in Sport Business from the University of Mount Union and her Master of Science degree in Recreation and Sport Management from the University of Tennessee in Knoxville. In her spare time, she likes to stay active in the gym or outside, and spend time with her husband and two dogs.
Eric was hired in June 2018 to take on the role of Coordinator of Aquatics and Safety. This is his first professional position after finishing up his graduate assistantship at The University of North Carolina at Greensboro. In his current role he oversees Aquatics on-deck operations, including: staff development, scheduling, certification courses and swim lessons. Before graduate school, he attended NC State for his undergraduate years from 2011-2016, working in areas including Aquatics, Facilities and Special Events. In his spare time, when not working, Eric can be found enjoying the outdoors with his girlfriend and adorable puppy Nox.
Serving as the Coordinator of Adventure Recreation at Marshall University, Sam is responsible for the oversight of adventure recreation programs, facilities, and staff. In this role, he oversees all components of adventure recreation, including: adventure trips and programs, team building, climbing wall operation, and equipment rentals. Sam brings experience designing and implementing adventure programs from Voyageur Outward Bound School, as well as Indiana University's Outdoor Adventures during his undergraduate and graduate years. He is also a Certified Climbing Wall Instructor, Certified Whitewater Kayak Instructor, and a Wilderness First Responder. Sam strives to provide quality adventure recreation programs and experiences while emphasizing growth and development for each of his participants and staff. Outside of work, Sam enjoys connecting with friends and family, and playing in the outdoors.
Serving as the Coordinator of Fitness & Well-Being at Marshall University Recreation Center, Corey is responsible for the daily operation and programming of the fitness department in addition to the supervision of Personal Trainers and Group Fitness Instructors. A native of Tennessee, Corey obtained a Bachelor of Science degree in Exercise Science from Carson-Newman University in 2013. He served as the Fitness Supervisor for Fort Sanders Health & Fitness Center in Knoxville, Tennessee prior to serving as the Wellness Director with the YMCA of Greater Cleveland in Ohio. In his spare time, Corey pursues an active lifestyle and enjoys spending time with his wife and two dogs.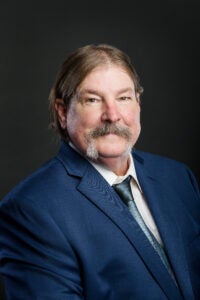 Richard serves as the Facility Service Technician at the Rec. In this role he oversees preventive Maintenance for all exercise equipment and assists with facility upkeep projects. His previous professional experience includes positions as the Operations/ Maintenance Superintendent at DSI Underground as well as Maintenance Supervisor at Minova USA. In his spare time he likes to drive golf balls and his vintage Corvette.
Cheryl recently joined the Rec as the Custodial Services Manager, overseeing all custodial needs for the facility. Previously, she served for twenty years as a Master Planner, Buyer and Customer Service Specialist for a major medical device company. She enjoys working in her flower garden, adult coloring books and mind puzzles, like Cryptoquip and Sudoku.
Aubrey McGregor
---
Graduate Assistant of Marketing & Membership
---
Aubrey graduated from Clemson University in May of 2019 where she earned her B.S. in Marketing and held various roles within Clemson's Campus Recreation department. She is currently pursuing her Master's in Business Administration with a Marketing emphasis and serving as the Graduate Assistant of Marketing and Membership at The Rec. In her spare time, she enjoys working out, cooking, following Clemson Athletics, and spending time with friends and family.
Ali Fitzpatrick
---
Graduate Assistant of Facility Operations
---
Ali has been with the Rec Center since August 2016 and has worked in various departments. She attended Marshall University for her undergraduate degree in Communication Disorders and is now attending Marshall University Graduate School for Speech-language Pathology. She is also serving as the Graduate Assistant of Facility Operations where she oversees daily operations, Rec Attendants and Facility Supervisors. In Ali's free time she enjoys hanging out with friends, family and her boyfriend, going to group fitness classes and eating Taco Bell.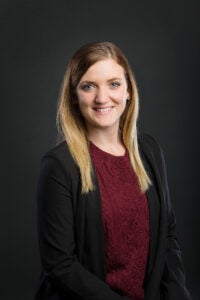 Rachel Gwilliams
---
Graduate Assistant of Fitness & Well-Being
---
Rachel graduated from Marshall University in August 2019 with her bachelor's degree in Health science and plans to continue her education at Marshall to receive her Master's in Business Administration. She began working at the Rec Team after finishing undergrad, to serve as the graduate assistant for Fitness & Wellness. She works closely with MUPD to assist in instructing our RAD program, an all-women's self-defense class. Rachel enjoys traveling to new places, trying new foods, and spending as much time as she can with her dog, Tina.
Jon Russell
---
Graduate Assistant of Aquatics & Safety
---
Jon has been with the Rec Center since May 2017. He attended Marshall University for his undergrad and now is attending graduate school at Marshall for Sports Administration. Since high school Jon has worked as a lifeguard in various pool settings with additional experience as pool manager, aquatic supervisor, and swim instructor. Now serving as the Graduate Assistant of Aquatics for the Rec Center, Jon spends most of his time in and around water. In his free time Jon enjoys watching movies, college football and basketball, hanging with friends, and all things Marshall related. Go Herd!