Intramural Sports provide Marshall University students opportunities to participate in organized sports and recreational activities. Each semester we provide a variety of sport leagues or tournaments. Divisions are available for men's, women's and co-rec teams. Participation is fun and promotes healthy living as well as social interaction with the Marshall Community.
To participate, create an account and register on IMLeagues. On this site you can register yourself, create a team, or find a team. Game schedules are posted along with updates on game cancellations and special events. Individual and team standings are posted here within 24 hours of play.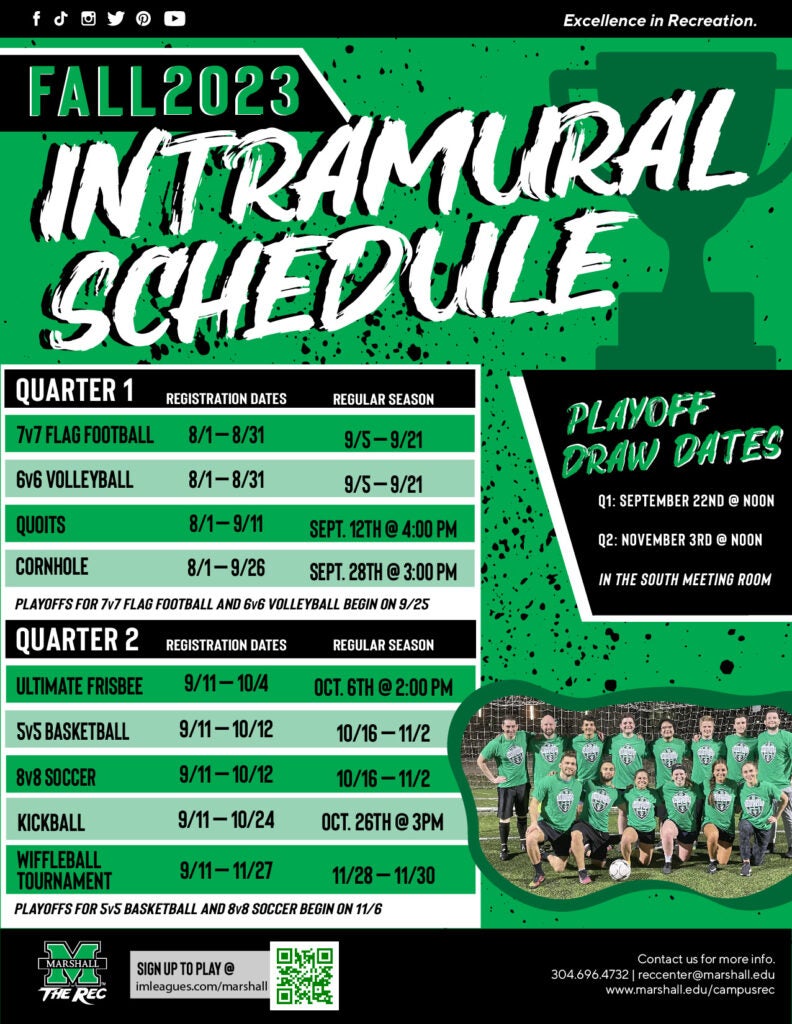 Join a Marshall University Intramural League, see schedules, or download handbooks.
Who Can Play?
Intramural events are open to all currently enrolled Marshall University students, faculty, and staff who have paid the respective usage fees, meet the University's eligibility guidelines and are in good standing with the University. If you have an active MU ID number, you are free to play!
What Leagues/Divisions are Available?
CoRec – Designed for co-ed teams which encourages equal playing time from each gender
Men's – Designed for men only
Women's – Designed for women only
A – Designed for those who want a more competitive environment
B – Designed for those who want a more relaxed/recreational environment
Greek – Designed for member of fraternities or sororities
Open – Designed for everyone and anyone
For More information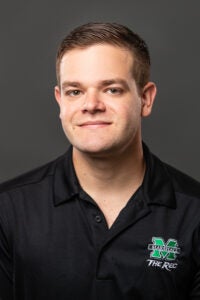 Zach Kula
Assistant Director of Programs: Competitive Sports, Camps & Outdoor Pursuits
Email: kula@marshall.edu
Telephone: 304-696-4652