Why work for Campus Recreation?
Marshall Rec offers so much more than just a job! We support you in your coursework through practical experience with conflict management, supervision, management of programs and services, working in a team environment and performing quality customer service. All skills that will help you move to the front of the line in any job search after your time at Marshall University. Rec Center positions are open to Marshall and MCTC students.
Benefits of working for Campus Recreation
Time Management
Communication
Conflict Resolution
Customer Service
Leadership & Delegation
Flexible scheduling
Opportunities for advancement
Professional and supportive work environment
Opportunities to apply formal classroom instruction to everyday work experiences
All in a social and exciting atmosphere… and yes, you get PAID too!
How to Apply
Visit the Job Portal and begin the application process.
Please note that a cover letter and resume will be required. Resources for cover letters and resumes can be found at the MU Career Center. USE THEM! Preparedness comes through in your materials, be sure they reflect well upon you. The Marshall Recreation Center team is dedicated in hiring the best of the best.
When working for The Rec Team, Management Aims to
Foster A Positive Work Environment. Staff will strive to communicate openly and positively, encourage a team atmosphere, build trust and create a joyful place to work and play.
Promote Diversity. Staff will create an environment that values, embraces and encourages individual differences between employees and patrons.
Demand Excellence. Staff will strive to conduct our professional duties with the highest standards of honesty, ethics and professionalism "as if the world were watching."
Provide Outstanding Customer Service. Staff will provide efficient, effective and friendly service toward each and every patron.
Engage Community Outreach. Staff will embrace and promote our interdepartmental teams, university departmental partnerships, government entities, local businesses and community partners to the benefit of our patrons.
Be Fiscally Responsible. Staff will inspire ownership in the department by responsibly operating in a fiscally, ethically and safe manner.
Remain Student Focused. Staff will passionately promote personal growth and academic achievement.
Job Descriptions
For more information about Employment Opportunities, please contact: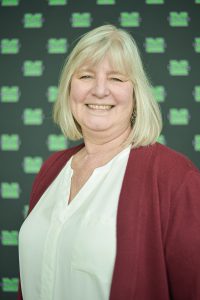 Cindi Tscherne
Associate Director of Programs
Email: tscherne@marshall.edu
Telephone: 304-696-6759